MLB The Show 20 Custom Teams: Everything You Need to Know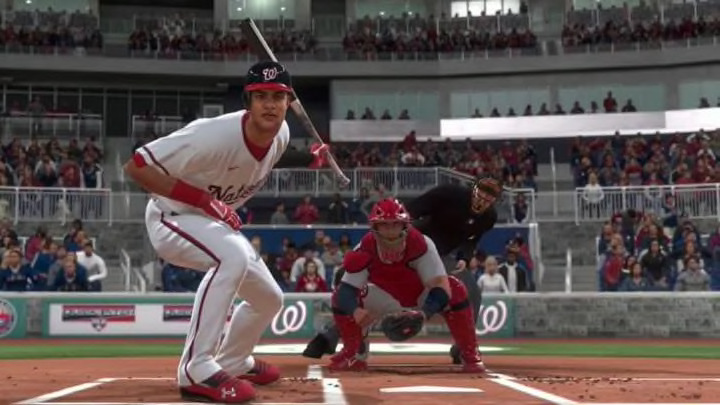 Here's everything you need to know about MLB The Show 20 custom teams. / Courtesy of Sony San Diego
MLB The Show 20 custom teams can be used to create the ideal super team or test your scouting prowess against your friends, but no matter what you use them for, here's everything you need to know about MLB The Show 20 custom teams.
MLB The Show 20 Custom Teams: Everything You Need to Know
The MLB The Show series has always prided itself on its realistic gameplay and dynamic team rosters. But, if you're willing to suspend reality and create a custom team, you can make your own mark on the future of Major League Baseball, at least in the game.
Creating a team outside of specific game modes, like Franchise Mode, is as simple as it has always been and players can still use their custom teams in Diamond Dynasty and extra innings. In MLB The Show 20, there's also the opportunity for players to finally create and manage their own custom team in Franchise Mode.
In order to create a team in Franchise Mode, players need to first enter the game mode and select the roster they wish to use. Once that's done, instead of selecting a team to play with as normal, players can press the R1 button on the PlayStation 4 or RB on Xbox One to replace a team with a new custom team.
Be careful though! The team that you choose to replace will have all of its major league and minor league players removed from the game, along with any minor league affiliates. So make sure that any young prospects you had your eyes on are on a different roster before going through with the replacement.
Once you've selected the team you're going to replace, you'll go through the process of creating your team's logo and uniforms, just like in Diamond Dynasty. From there, just complete the rest of the Franchise Mode prompts to take your team onto the diamond and dominate your opponents in style.