Call of Duty
Modern Warfare 2 Editions Leaked: Standard Edition, Cross-Gen Bundle, Vault Edition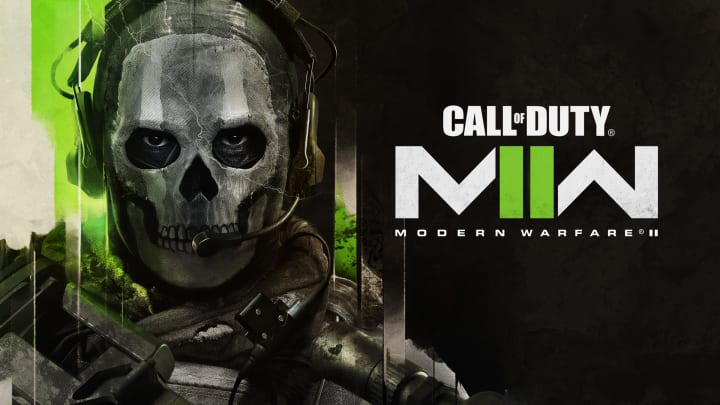 Call of Duty: Modern Warfare 2, Infinity Ward's latest entry in the first-person shooter franchise, is set to release on Oct. 28, 2022. / Image courtesy of Activision
Alongside the official release date and artwork reveal for Call of Duty: Modern Warfare 2, it appears the pre-order offerings for the highly anticipated title have been leaked.
For those interested in what to expect between the different offerings once they're officially unveiled, here's a breakdown of the leaked Call of Duty: Modern Warfare 2 editions.
As spotted by players in Vanguard, it appears the Call of Duty: Modern Warfare 2 editions have been leaked thanks to some sort of glitches going on in-game.
While the prices are certainly off, players have been able to see the names of what the different offerings will be.
Additionally, as reported by Charlie Intel, the specific details regarding the MW2 editions have seemingly been datamined from the Vanguard game files.
For starters, it appears that just like with previous CODs, there will once again be three editions of Call of Duty: Modern Warfare 2 available for pre-order, and on console, a current-gen and next-gen version of the game.
The first offering will be the Standard Edition, which will likely be $59.99 USD for the PlayStation 4, Xbox One and Windows PC (via Battle.net) versions of the game, and $69.99 for the PS5 and Xbox Series X|S versions. The Standard Edition will come with the base game, of course, early access to the open beta and some form of pre-order bonus content packs (e.g. Frontline Weapons Pack, Woods Operator Pack, Confrontation Weapons Pack).
The second offering for MW2 at launch will be the Cross-Gen Bundle, which for $69.99, should come with the base versions for both console generations within the same console family (e.g. PS4 and PS5, Xbox One and Xbox Series X|S), early access to the open beta and some form of pre-order bonus content packs.
Lastly, perhaps the most exciting of the three editions is the Vault Edition. For a pricepoint probably around $99.99, this "ultimate" offering is said to include:
Early access to open beta
Battle Pass (1 Season) and 50 Tier Skips
Red Team Operator Pack: Ghost, Soap, Price, Farah Operators
FJX Cinder Weapon Vault
10 hours 2XP and 10 hours 2WXP
Ghost Legacy Pack: 12 Operator Skins and 10 Weapon Blueprints
Ultimately, all three editions should get players early access to the unannounced MW2 open beta that will seemingly be available to those on PlayStation first, a trend that will likely be gone if Microsoft's proposed deal to acquire Activision Blizzard goes through.
For more on Call of Duty, be sure to check out our top five lists:
Additionally, feel free to check out our timeline on the history of the Call of Duty franchise!
---
UPDATE (June 8, 1:11 p.m. ET): Modern Warfare 2 editions were confirmed following the world reveal trailer.
Photo by Activision