Nathan Ake FIFA 21: Defender Likely for 'Ones to Watch' Card Ahead of Reported Manchester City Move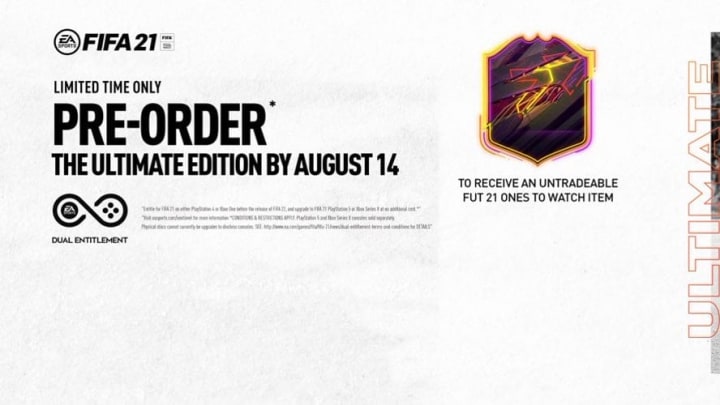 Nathan Ake FIFA 21 Ones to Watch card looks promising as Manchester City's $53 million bid is reportedly accepted by A.F.C Bournemouth.  / Photo courtesy of EA Sports
Nathan Ake FIFA 21 Ones to Watch card looks promising as Manchester City's $53 million bid is reportedly accepted by A.F.C Bournemouth. 
The transfer window opened following the end of the Premier League which saw Liverpool FC crowned champions whilst Bournemouth ended up being relegated. Transfers and speculations are already underway as Chelsea secures two big names, sharpshooter Timo Werner and playmaker Hakim Ziyech. With the next season to come in a few months, fans can expect this to be one of the most heavily action-packed breaks in soccer.   
Nathan Ake FIFA 21: Defender Likely for Ones to Watch Card Ahead of Reported Manchester City Move
Immediately, Manchester City went into action and put in a reported $53 million bid to get Nathan Ake's signature. The bid is the first to be revealed and accepted amidst the other clubs who wanted the player's signature such as City's rivals Manchester United and Ake's original club, Chelsea.
If the transfer does go through, Ake's FIFA 21 Ones to Watch card is sure to make the list as the player was heavily used at the start of FIFA 20. What makes Ake dangerous is not only his defensive and physical stats but is the player's pace and passing. 
With decent pace and passing alongside good dribbling for a defender, the player fits into Pep Guardiola's vision and many FUT player's teams. Expect the player to be around 80-82 rated with a little boost in all areas, making the player even more dangerous than FIFA 20.
With the likes of Sergio Aguero and Kevin De Bryune in front of the Dutch CB and Ederson and Aymeric Laporte in support, Manchester City will be ready to fight for the title again.
The only conditions left to be agreed with is personal terms and if the player also accepts the transfer which to many seems like an obvious choice. With Bournemouth relegated, this will be Ake's chance to go back to the Premier League and also experience Champions League soccer, two very enticing factors for the player to consider.
FIFA 21 is set to be released on Oct. 9 with early access on Oct. 1 on Playstation 4, Xbox One and PC via Origin.