Top Games
NBA 2K22 MyCareer Physicals: How Much to Put in a Build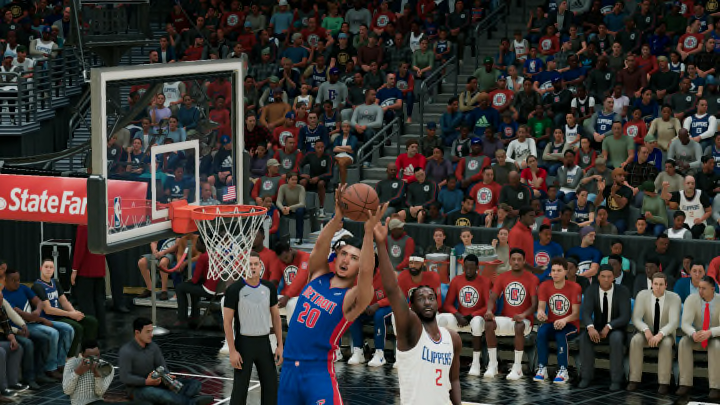 Here's a breakdown of how much attribute points your MyPlayer build should have in Physicals in NBA 2K22 MyCareer on Current Gen and Next Gen. / Photo courtesy of Ralston Dacanay, 2K
When creating with a fresh MyPlayer build in NBA 2K22 MyCareer, most players know that the journey to 99 overall is long, tiring, and most importantly, costs a ton of VC.
As such, perhaps nothing hurts more than realizing that a maxed-out build will forever be flawed in a certain area due there being no ability to respec in the series. Here's a breakdown of how much attribute points your MyPlayer build should have in Physicals in NBA 2K22 MyCareer on Current Gen and Next Gen.
NBA 2K22 MyCareer Physicals: How Much to Put in a Build
As most veterans of the virtual basketball franchise know, just as not all Jump Shot animations were created equal, not all attribute categories were either.
Thanks to those in the community who have taken it upon themselves to do meticulous testing of the "under the hood" effectiveness of NBA 2K22's various animation, Badge and attribute offerings, such as NBA2KLab and NBA 2K Tutes, we are able to know that there are a lot of those where a "sweet spot" exists.
Instead of going overboard in maxing out certain areas, players can thus save time and money by being aware of certain things before investing their VC and limited attribute upgrades.
For those on Current Gen, although you can't specifically upgrade your physicals, the pie chart system is pretty straightforward and works more as a safety net since you can't really go terribly wrong (although the full speed one is generally always the best to use).
Aside from Vertical which affect a build's ability to unlock certain dunk animations, all of the Physicals solely affects how much of an athlete your player is. But even then, that can be pretty vague. Here are some things to be aware of when setting your Physicals: