Overwatch 2 Devs Clear the Air Regarding '$45' Skin Prices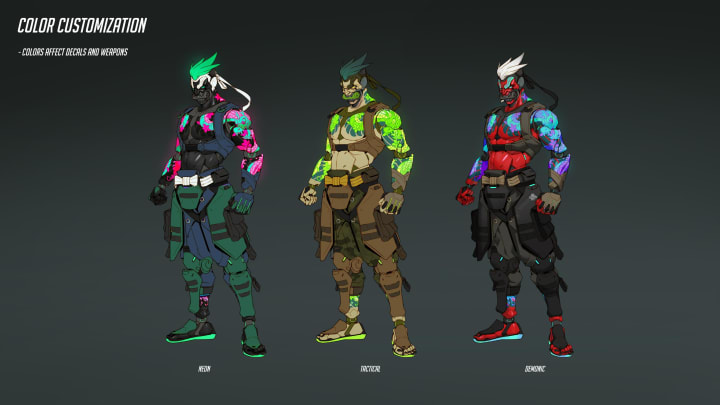 "We plan to share details on our Shop and Battle Pass system closer to our Oct. 4 launch." / Image courtesy of Blizzard Entertainment
Blizzard Entertainment clarified the nature of Overwatch 2's recent survey campaign suggesting to some players that skins in the sequel could cost as much as $45.
As reported Tuesday by Dexerto, the skin prices posed in the survey were completely randomized.
Overwatch 2 Devs Clear the Air Regarding '$45' Skin Prices
"This survey is entirely intended to better understand player preferences for different types of Overwatch 2 cosmetics," Blizzard said in a statement according to Dexerto. "Prices displayed in the survey were randomized per user and are not indicative of final pricing.
"We plan to share details on our Shop and Battle Pass system closer to our Oct. 4 launch."
As shared Tuesday on Reddit by u/t_showbiz, the prices in the questions they received do appear to be completely different from others shared on Twitter, particularly with the $14.99 price tag for Mythic skins.
Ultimately, it is perhaps not all that surprising that players could see Blizzard charging $45 dollars a pop for Mythic Skins in Overwatch 2.
Fair or not, the free-to-play and premium cosmetics item shop model has pretty much become the standard with popular multiplayer games these days.
Back when Valorant first came out in 2020, the near-$100 price point for certain bundles did shock most early on but seems to have become tolerated over time.
In June, Blizzard first revealed that Mythic skins will soon become the most sought-after type of cosmetics in Overwatch 2. It appears that with Mythic Skins, players will exclusively have the ability to pick and choose between customization options available for each individual offering.
What also makes Mythic skins undoubtedly the highest tier of loot in the game is that they are said to have special effects and animations. Blizzard also mentioned that "quite a few" Mythic skins are currently in the works and that their releases will be spread out across seasons.
At the time of publication, the only detail that remains muddy is how exactly players will be able to obtain Mythic skins.