Overwatch
Overwatch 2 Junkenstein's Revenge: Wrath of the Bride Start Date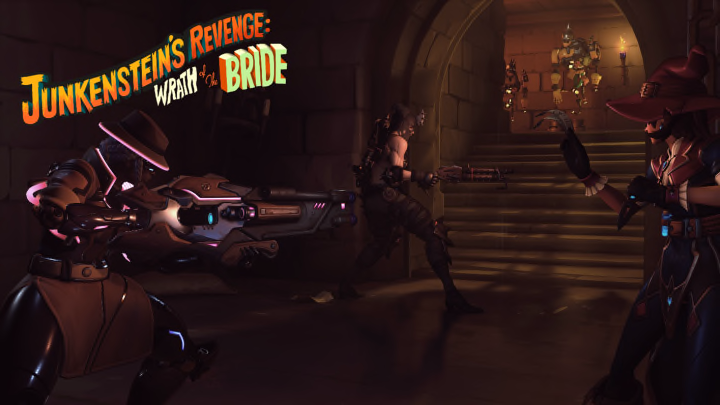 Junkenstein's Revenge: Wrath of the Bride will be the first playable event in Overwatch 2. / Courtesy of Blizzard
Amid developments of a battle pass system, new hero details and leaks preluding Overwatch 2's release, Blizzard announced the dates for Overwatch 2's first event, a resurrection of the popular co-op mode Junkenstein's Revenge.
The Season One event "Wrath of the Bride" will be available to play from Oct. 25 through Nov. 8, according to Blizzard's latest announcement.
The game mode will likely be similar to a revival of Overwatch's popular Halloween PvE brawl, in which players embark in small groups through Dr. Junkenstein's castle, battling scourged versions of heroes and fulfilling objectives during a haunted siege.
Overwatch 2 Junkenstein's Revenge Dates
Though little is known about the game mechanics or plot of the new event, sneak peeks at Dr. Junkenstein's castle interior in screencaps hint at a continuation of the Junkenstein's Revenge storyline first established in Overwatch.
Along with the return of the game mode, the Halloween Terror event will likely come with a horde of new collectible and spooky legendary skins, including a few that have been teased for new heroes Sojourn, Kiriko and Junker Queen. More details will be shared as the event approaches, which should follow hard on the heels of Overwatch 2's official release on Oct. 4.
Looking for the latest Overwatch 2 news? Read more up-to-beat coverage here.