Apex Legends
Respawn Reveals Reworked King's Canyon for Apex Legends: Hunted Season 14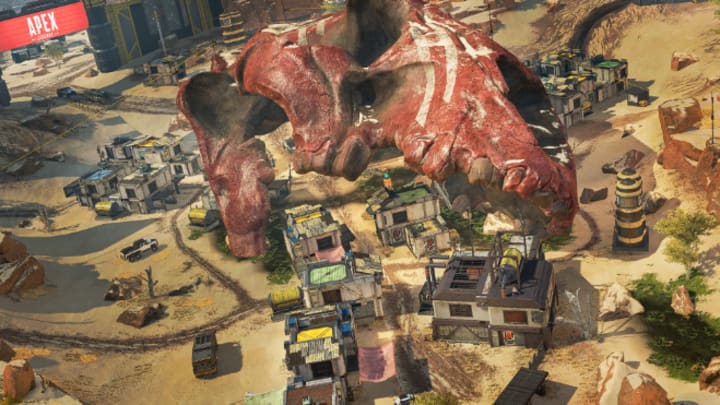 Photo courtesy of Respawn Entertainment
While many Apex Legends players will be excited for the newest Legend revealed, Vantage, others are patiently awaiting any news on a new map. While there won't be a new map so soon after Storm Point, Respawn did reveal some much-needed changes to King's Canyon. And to the excitement of many, a favorite POI has returned!
Apex Legends: Hunted Season 14 Skull Town
Skull Town has become Relic, a completely reworked POI in the same spot as the old one. It's not exactly identical, but it should keep fans happy while providing something new.
Respawn Entertainment shared its thoughts on the future process of reworking maps.
"Time changes everything, and Kings Canyon is no exception. What was once Skull Town has risen from the ashes as Relic. Terraforming has altered popular ambush locations, widening or closing them off entirely, while the Cage has been opened and replaced with a simple platform, all to make the Games here as thrilling as can be. These changes to King Canyon represent a goal for all upcoming map updates: add compelling new areas for players to explore and ensure that POIs are adjusted across the board to meet the needs of the players."
As mentioned, Respawn is trying to revamp old and outdated POIs like the Cage which many players have complained about for years.
Apex Legends: Hunted Season 14 Weapon Balance
As with any new season, Respawn is working on more balancing in the game. Respawn is continuing to work on ammo economy and various weapons will receive some changes like the Eva-8.
As well as balancing, Respawn introduced a new weapon mod. Players will be able to add a laser sight to SMGs and pistols instead of a barrel attachment. This should give players different options for close-quarter fights.
Lastly, Respawn promises some changes to the gold equipment, a highly requested feature.
Apex Legends: Hunted Season 14 Level Cap
As was previously leaked, Respawn is increasing the level cap. While the specific number has yet to be revealed, the description for the level increase was "shatter." So the number should be pretty significant.
---
Apex Legends: Hunted comes out on Aug. 9.