Shoot House Returns in Modern Warfare 2 Season 1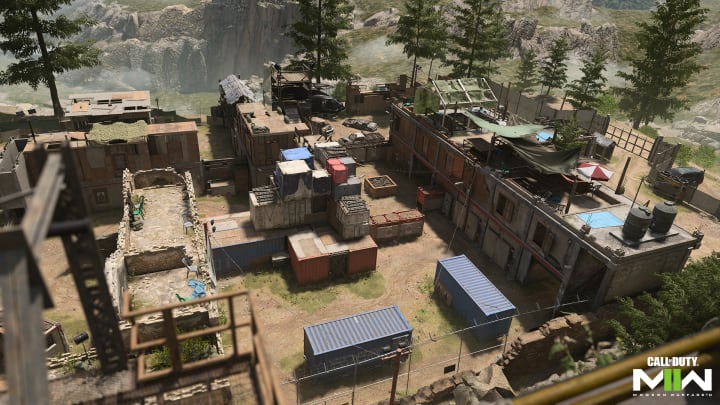 "Shoot House employs a classic three-lane, near symmetrical design." / Activision
With the launch of Season 01 in Call of Duty: Modern Warfare II, the first of a series of fan-favorite maps is set to return: Shoot House.
Along with Shipment, Shoot House was highlighted in the newly released Season 1 roadmap as one of two reimagined series favorites that will be brought back in MW2. Here's a breakdown of everything you need to know about Shoot House in Modern Warfare 2.
With the addition of Shoot House at the start of Season 1, and the presumed continued absence of Valderas Museum in-game, the number of Core Maps in MW2 expands to 11.
Shoot House made its series debut in Modern Warfare (2019), and became a quick fan-favorite thanks to its classic three-lane, near symmetrical design. In Call of Duty, maps that are smaller, have some elements of verticality and clean lines of sight tend to be more popular. After all, most players are simply looking to rack up as many kills as possible during matches.
Although the original Shoot House from MW 2019 was a live fire kill house situated somewhere in the deserts of Urzikstan, it appears the map has been re-imagined this time around for MW2 while keeping the same layout.
In Modern Warfare 2, Shoot House has been resituated to the Central American region of Las Almas, a major place of interest within the game's campaign that also plays host to Mercado Las Almas. Being that it is still a live fire training range, Shoot House's containers, junkyard and other prominent features have returned. The main change is the lighting.
---
For more on Call of Duty, be sure to check out our top five lists:
Additionally, feel free to check out our timeline on the history of the Call of Duty franchise!