Shroud Calls Warzone "A Plague" for Mouse and Keyboard, Reveals Why He Quit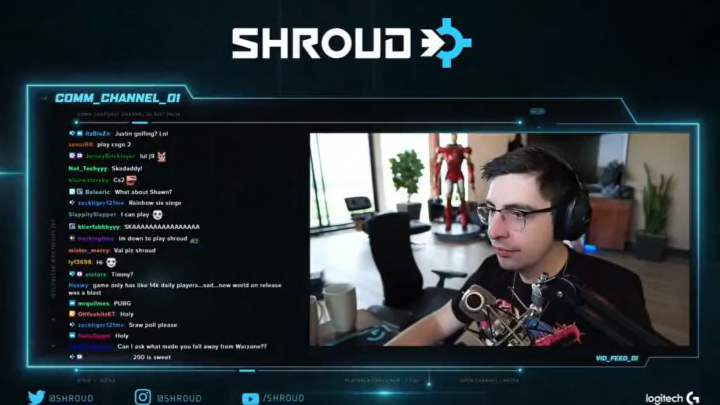 Shroud reveals why he quit Warzone. / shroud, screenshot by Amanda Langell
Shroud recently called Warzone a "plague" for mouse and keyboard and gave his honest reason for why he quit playing the battle royale.
Even though popular streamer, Michael "shroud" Grzesiek, has been grinding Counter-Strike 2 on Twitch for thousands of fans, some still want to know why he no longer plays Call of Duty games. Instead of ignoring the question, shroud gave his unfiltered thoughts on Call of Duty in a clip that has already amassed over 4 million views on Twitter/X alone.
Shroud Calls Warzone a "Plague" and Reveals Why He Quit
The clip from shroud's recent stream begins with him getting asked why he quit playing Warzone. After revealing that he is not "a fan of the point and click" style of Call of Duty games, he gave a little more insight into why he no longer hops on the game.
"That game is a monstrosity," he explained. "It's by definition a terrible shooting game for mouse and keyboard." The streamer goes on to complain about all the visual clutter on the screen during every gunfight, making it impossible to see clearly.
"You can't even see what you're shooting at. And you know what that means? You can't play on mouse and keyboard." Shroud even went as far as to call Warzone a "plague for mouse and keyboard."
At this point, shroud admits he would rather play Halo than Call of Duty, even though he does not "really enjoy Halo's shooting loop."
What's Next for Warzone?
As more and more popular and casual players speak out against the current state of Warzone, the community is hoping for a major overhaul to the Battle Royale at the end of the year. With the release of Call of Duty: Modern Warfare 3, Warzone is bound to receive some changes as well, including rumored new map, Las Almas.
The MW3 movement changes will also be a huge improvement for Warzone in the future. But until the updates come, fans can only look forward to Warzone Season 6 and the rumored return of The Haunting, a fan-favorite limited-time event made famous on Verdansk.