TrueGameData Reveals 'Insane' Type 100 TTK Stats in Warzone Season 3 Reloaded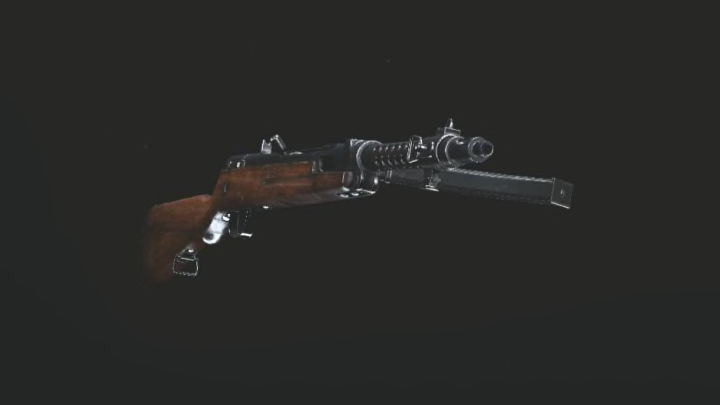 "There's just nothing else that really even comes close right now as far as time-to-kill, at least." / Image courtesy of Ralston Dacanay, Activision
In Call of Duty: Warzone Season 3 Reloaded, the Type 100 has seemingly inched ahead as the best SMG option in the game.
As discussed in our SMG tier list for Season 3 Reloaded, the Type 100 is perhaps one of the few truly "broken" options in Warzone at the moment.
This was expanded further in Warzone weapon mastermind TrueGameData's recent YouTube video, which highlights that despite the SMG meta being as wide open as it's ever been, the Type 100 still manages to set itself apart from the rest of the pack in terms of slaying power.
"This is the build that I used for my 38-kill PR just a few days ago," TrueGameData said in the video. "It's insane and because of that damage range, and it also kills faster up close than anything else right now, it's one of those guns that if you have it and you get in a gunfight and it's a 1v1 and you're both shooting at the same time, you know you're going to win with the Type 100.
"I was just wiping teams and quads with this Type 100. There's just nothing else that really even comes close right now as far as time-to-kill, at least."
In the video, TrueGameData breaks all of the top-tier SMG TTKs down in a chart. In light blue and sticking out way ahead of everything else is the Type 100 with its 540 ms TTK all the way out to 22 meters.
Of course, the main knock with the Type 100 is its below-average capacity magazine offerings, to which TrueGameData explains can be countered pretty simply.
"Kind of the key to using the Type 100 effectively," TrueGameData said, "is run Slight of Hand, 36-round mag and just throw reloads into a fight whenever you can because if you don't fully empty the mag, the reload time is very very fast. If you fully empty the mag, even with Slight of Hand it's still pretty slow."
For those looking to use TrueGameData's Type 100 build, here is their class setup:
Muzzle: Recoil Booster
Barrel: Warubachi 134mm Rapid
Underbarrel: SG98 Compact
Magazine: .30 Russian Short 36 Round Mags
Ammunition: Subsonic
Optic: Slate Reflector
Rear Grip: Rubber Grip
Stock: Warbachi Skeletal
Perk 1: Sleight of Hand
Perk 2: On-Hand
For more on Call of Duty, be sure to check out our top five lists:
Additionally, feel free to check out our timeline on the history of the Call of Duty franchise!