Call of Duty
Warzone 2 Download Size for PlayStation and Xbox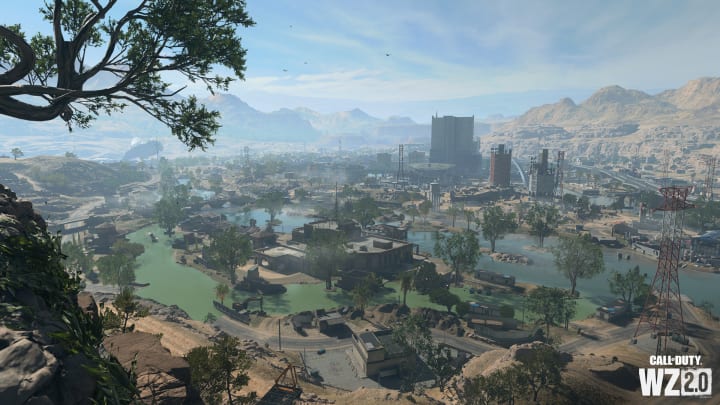 Call of Duty: Warzone 2.0 is set to launch worldwide on Nov. 16, 2022. / Activision
The upcoming Call of Duty: Warzone 2.0's file size may have been leaked, and it's looking to be a hefty download for players on both PlayStation and Xbox.
Now that preloading has officially arrive for the highly anticipated launch of Warzone 2, it's perhaps no surprise that many players are wondering how much space the game will take. Here's a breakdown of everything you need to know about the Warzone 2 download size for PlayStation and Xbox.
Warzone 2 Download Size for PlayStation and Xbox
According to prominent Call of Duty leaker @BlackOpsLeaks on Twitter Monday, it seems the Warzone 2 download size will be 115 GB on both Xbox and PlayStation.
This doesn't seem to be all that out of the ordinary given the original Warzone's notoriously large file sizes seen in years past.
Of course, however, Activision has yet to reveal the official download size for Warzone 2 so it will be interesting to see where that number ends up.
Season 01 for Modern Warfare II and Warzone 2.0 goes live on Nov. 16 at 1 p.m. ET. Preloading for Warzone 2 on all platforms opened on Nov. 14 at 1 p.m. ET.
According to Twitter account @PlaystationSize, which has proven to be accurate in the past, the preload file size for Warzone 2 on PlayStation is just 2-3 GB, however, so it appears players will actually have to wait a bit longer to download the full game, unfortunately.
---
For more on Call of Duty, be sure to check out our top five lists:
Additionally, feel free to check out our timeline on the history of the Call of Duty franchise!