Call of Duty
Warzone 2 Game Chat Not Working: What is it and How to Fix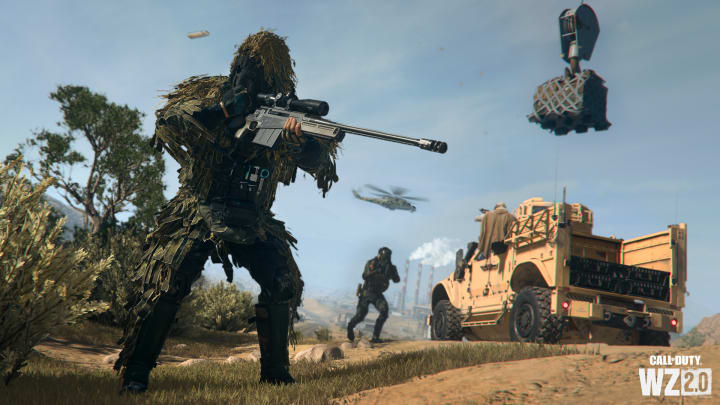 Warzone 2 Game Chat Not Working: What is it and How to Fix / Activision
Activision's heavily anticipated battle royale, Warzone 2.0 is finally here. The newest Call of Duty is not free of bugs though with a game chat issue bothering fans.
Warzone 2.0 released on Wednesday, Nov. 16, 2022, with a fun new proximity chat making the game that much more enjoyable. There have been some issues with the new game chat, and luckily there is a fix.
Warzone 2 Game Chat Not Working: What is it and How to Fix
With proximity chat being added to Warzone, the new feature is automatically turned on when the game is downloaded. So if you are in a game and cannot hear people when in close proximity, the fix is as simple as switching the setting from party only to all lobby in the audio settings.
To do that, simply go to settings, then audio, and switch between party only and all lobby audio settings. You can also switch on and off the proximity chat in the audio section.
It is also important to note that if on a PS5, PS4, Xbox Series X/S or Xbox One, you will want to make sure that you are not in a party on your console in order to be in game chat.
If switching the settings does not fix the issue, the other primary fix could be as simple as restarting the game and the console on which you are playing. Luckily the next update for the game should help clear up any other bugs players are noticing in the initial days of the new battle royale.
With the game chat issues out of the way, you might wonder what snipers to use or which assault rifles to use to get the upper hand on an enemy. Luckily, we have you covered, along with some of the best ways to level up the Warzone 2 battle pass.