Call of Duty
Warzone 2 Secondary, 'Rebirth Island-esque' Map Reportedly in Development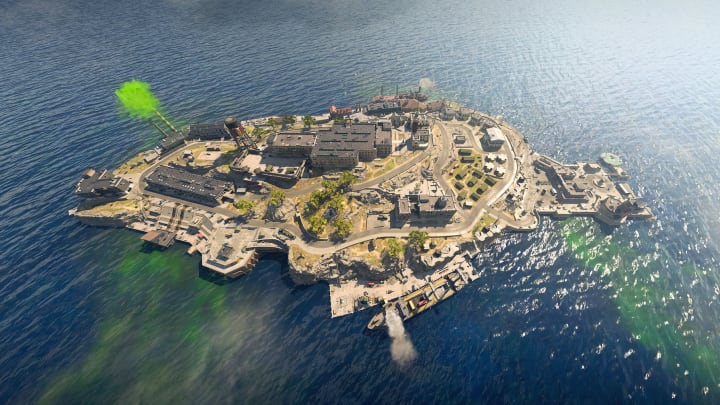 A prominent Call of Duty leaker has seemingly revealed that a second map for the upcoming Warzone sequel is also in the works. / Image courtesy of Activision
It appears players not only have one new map to look forward to in the rumored Call of Duty: Warzone 2 sequel, but two.
Over the past month, it's been a bit tough to keep up with the sheer amount of rumors and leaks surrounding both Modern Warfare 2 and the new "Warzone experience" coming later this year. While the main map for Warzone 2 has been the focus of the community in recent days, with leaks seemingly already revealing its layout and POIs, it appears Activision and co. are going to implement a similar formula in the next generation of Warzone with a secondary, close-quarters map coming post-launch as well.
According to an eXputer report made by prominent gaming insider Tom Henderson on Tuesday, "sources" have suggested that a second Warzone 2 map, "similar in size to Rebirth Island," is "well into development," and likely to release "sometime" after the new battle royale launches.
Henderson wrote that one source who was recently participating in a recent Warzone 2 playtest said that the map was "visible in the menu of the game," but currently in "early development" and thus not available to be played for that session.
Henderson also went on to speculate that the secondary map would likely release during year two of Modern Warfare 2's development cycle, if the Warzone trend of content continues, in December 2023.
Following Warzone's initial launch in March 2020, Rebirth Island joined the fray in December 2020 as part of the Season One content for Black Ops Cold War.
Of course, with all leaks and rumors, feel free to take all of this information with a grain of salt until it's officially revealed by Activision.
Call of Duty: Modern Warfare 2 is set to have a full reveal on June 8, and release worldwide on Oct. 28.
Although Warzone 2 has yet to be announced, let alone have an official release date, it's reportedly expected to drop between December 2022 and January 2023.