Call of Duty
Warzone Pacific Attachment Gives LMGs a Ridiculous Boost to Ranged Damage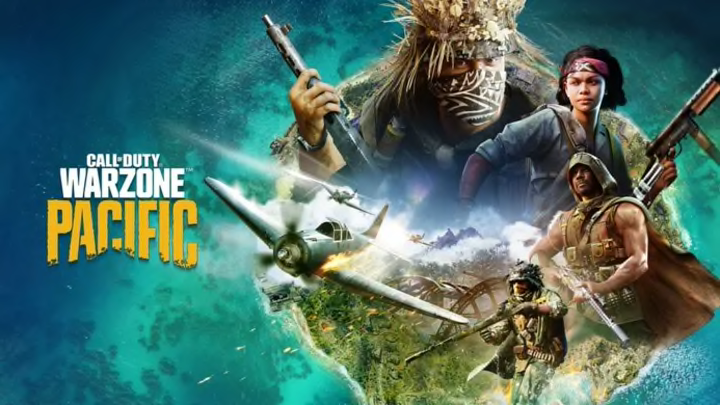 Photo courtesy of Activision
Certain Call of Duty: Warzone Pacific barrel attachments are limiting damage range dropoff from LMGs extremely. While Assault Rifles like the STG-44 are the current meta in Warzone, this attachment makes the selection of LMGs even more appealing to use in the game.
The MG42 has been the most popular LMG in Warzone Pacific so far. However, a barrel attachment for the Type 11 and the Brencan LMGs make them contenders for the best in the game. This is because the attachment allows you to expand your LMG's damage range in the massive Caldera map. Caldera allows you to work from afar to take down enemies, so with the power of an LMG and the range of a rifle, the Brencan and Type 11 will hit even harder.
Type 11 Warzone Pacific Loadout Attachments
Call of Duty YouTuberTheKoreanSavage, AKA K3, is known in the CoD community for revealing great loadouts to CoD players to try in Warzone. He released a video using the following attachments on a Type 11 loadout in Warzone:
Muzzle: Mercury Silencer
Barrel: Sakura 487mm Shrouded
Optic: Type 97 5x Telescopic 
Stock: Warubachi Type 33
Underbarrel: M1930 Strife Angled
Magazine: 6.5mm Sakura 90 Round
Ammunition: Hollow Point
Rear Grip: Hatched Grip
Perk: Brace
Perk 2: Fully Loaded
The Sakura 487mm Shrouded is the barrel that brings a whole new range for your LMG in Warzone. When equipped, one of the pros in the weapon description will read "Damage does not diminish over range." This will make far-away enemies feel like they're a few steps in front of your weapon.
For the Brencan, the Queen's 705mm Royal attachment provides a similar effect as the Sakura 487mm Shrouded. With extended range, your LMG will feel like an assault rifle in-game, and will shred enemies near or far.
Let us know if you plan on trying this attachment in your next Warzone session, and if it provides you any success.