Warzone Season 5 Patch Notes: Full List of Perk Changes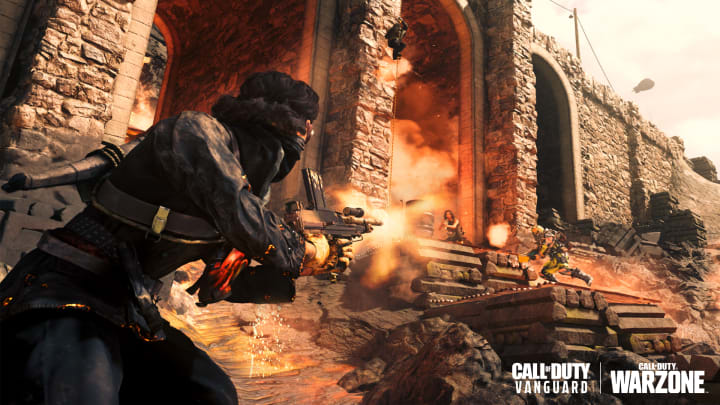 "Season Five is all about widening options even further by addressing the top performers to be more in-line." / Image courtesy of Activision
Call of Duty: Warzone Season 5: Last Stand, the final season of content for both the popular battle royale and Vanguard, has officially arrived, bringing with it a slew of balancing changes.
Here's a breakdown of everything you need to know about the perk changes in Call of Duty: Warzone Season 5.
Warzone Season 5 Patch Notes: Full List of Perk Changes
Here's a look at all of the perk changes debuting in Warzone Season 5: Last Stand:
Serpentine
Fire Damage no longer decreased
Explosive Damage no longer decreased
Players must now be tac sprinting for Serpentine to be effective (This change will arrive later this season)
"Serpentine continues to be a top-3 pick in the blue Perk category after Season Four Reloaded's update," the Season 5 patch notes read. "As a result, we're removing the bonus protection to Fire and Explosive Damage. This should also restore the value to E.O.D that Serpentine had cannibalized."
Battle Hardened
Stun and Flash resistance increased to 80%, up from 50% and 70% respectively
"We felt we could bring more value to Battle Hardened, especially as it is now present as a lootable ground Perk," the Season 5 patch notes read, "with our target for the effects of Stun and Flash to be mitigated to less than a second with the Perk equipped. Some Players may wonder why this change is happening now, to which our reply is that there may be a surprise in-store during Season Five that warrants this change."
---
Call of Duty: Warzone Season 5 is available now on PlayStation 4, PS5, Xbox One, Xbox Series X|S and PC (via Battle.net).
For more on Call of Duty, be sure to check out our top five lists:
Additionally, feel free to check out our timeline on the history of the Call of Duty franchise!