When Does Verdansk Come Back?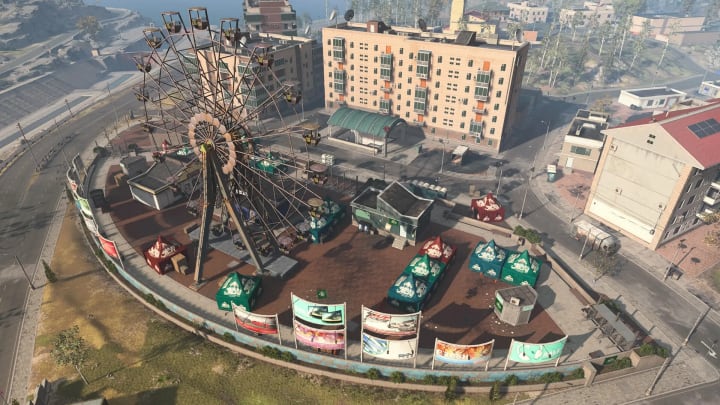 Image courtesy of Activision.
Wondering about when Verdansk will come back to Call of Duty: Warzone? We've got you covered.
In addition to almost certainly being the most-beloved map in Warzone history, Verdansk has also remained one of the most community-requested features in all of gaming. it's been almost a year since was nuked and replaced with Verdansk '84. In December 2021, the original Kastovian city map was replaced by Caldera, which has had many fans continue to be upset and disappointed by its lack of depth.
For those hoping to see the OG map make its long-awaited return, here's a breakdown of when Verdansk could come back to Call of Duty: Warzone.
When Does Verdansk Come Back?
Fortunately, it does appear that the game's original map is indeed set for a comeback in 2023.
While discussing the future of the game during a livestream back in April, Activision's Alex Summers stated that Verdansk would be reappearing on "certain platforms."
Sadly, however, it does seem that Verdansk will not be a part of the Warzone 2.0 experience, with Summers mentioning that that new game will have its own "new big map."
Instead, it certainly seems likely that Verdansk's "return" will take place in Warzone Mobile, which reportedly is "almost ready for release."
If Verdansk was to return in Warzone Mobile, it would be the first time that players would be able to drop into any version of the classic map in nearly a year.
Even with all the rumors and speculations, Activision has yet to officially confirm whether these statements are true or not, so there's still a lot of uncertainty surrounding the future of Verdansk.
We will update this article if more information on the topic is released, so feel free to check back soon.
---
UPDATE 9/8/22: Activision officially announced Call of Duty: Warzone Mobile, complete with a nine-second teaser that seemingly shows the original Verdansk plane intro.
UPDATE 9/15/22: Activision officially announced that Verdansk will indeed be making its return as the new map for Call of Duty: Warzone Mobile.
---
For more on Call of Duty, be sure to check out our top five lists:
Additionally, feel free to check out our timeline on the history of the Call of Duty franchise!