Will Fade be in Apex Legends Main Game?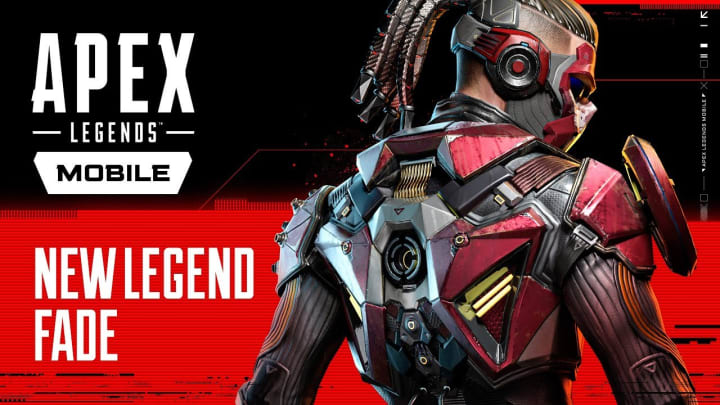 With Apex Legends Mobile ending, what will happen to exclusive Legend Fade? / Respawn Entertainment
Following the announcement that Respawn are sunsetting Apex Legends Mobile, players are wondering what's set to happen to mobile-exclusive Legend Fade.
On Jan. 31, Respawn issued a statement revealing that they will be ending service for Apex Legends Mobile on May 1, 2023. "Following a strong start, the content pipeline for Apex Legends Mobile has begun to fall short of that bar for quality, quantity, and cadence," the statement read.
"It is for this reason, after months of working with our development partner, that we have made the mutual decision to sunset our mobile game."
The decision spurred a number of questions from players, including whether or not Respawn will be issuing refunds for real-money in-game purchases. The announcement also generated concern over the game's content, and what this means for the main Apex Legends.
Apex Legends Mobile included two exclusive Legends: Fade and Rhapsody. Both proved to be popular additions and now many are hoping that the characters won't go to waste and will make their way into the main game.
Will Fade be in Apex Legends Main Game?
At the time of writing, Respawn have yet to confirm if Fade will be added to Apex Legends. That said, it would be strange for the Legend not to make a reappearance.
With Fade already having an established role and abilities, and having been a part of Apex Legends Mobile with a selection of other main game Legends, moving him over seems like less work than creating a brand new Legend from scratch.
The demand is certainly there, too. Under Respawn's announcement on Twitter regarding the fate of Apex Legends Mobile, many players took it upon themselves to ask about Fade. "Fade in HD would be [fire]. Me & other Apex mobile gamers are grieving right now because of the news," one player said.
"We hate to see our Fade gone. I hope to see him in the main game. He deserves to be there!"
The news about Apex Legends Mobile is still fresh. Perhaps, in time, Respawn will have a more info to offer on the future of the game's exclusive Legends.