Apex Legends Next-Gen Update: Latest Details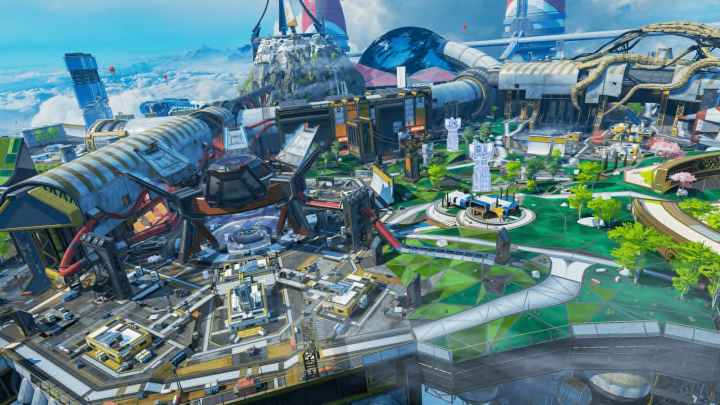 Image courtesy of Respawn Entertainment
Despite ongoing developments with weapon balancing and even a mobile version of the game, there remains a significant chunk of the Apex Legends community heavily-dedicated to hearing about another specific aspect of the title — the release of the next-gen update.
Despite it being nearly a year and a half ago since the PlayStation 5 and Xbox Series X|S first launched in November 2020, it seems like the battle royale genre in general hasn't been all that amazing for next-gen console players in terms of performance.
Perhaps the most behind on the matter, however, is Apex Legends, which unlike competitors such as Fortnite and Call of Duty: Warzone, remains without a native version for next-gen console players. As such, here's a breakdown of the latest details surrounding Respawn Entertainment's highly-anticipated next-gen upgrade for Apex Legends.
Is the Apex Legends Next-Gen Update Still Coming?
Here's a roundup of some of the largest cookie crumbs Respawn has left regarding the Apex Legends next-gen update thus far.
Back in August 2021 during a Season 10 AMA, former Respawn director of communications Ryan Rigney took to Reddit to confirm that in addition to cross-progression, the next-gen Apex update is indeed coming soon.
"Oh man," Rigney said on Reddit. "I WISH I had an update to share but we can't say anything definitive at the moment — so can't spoil anything here. Trust us tho, it's in the works and we're excited about it too."
On Jan. 14, 2022, popular Twitter resource PlayStation Game Size posted that the PS5 version of Apex Legends is at least 80 GB, suggesting that the metadata for a next-gen version of the game has already been prepped and logged onto the PSN database.
Finally, on Feb. 3, The Loadout reported that Respawn game director Steven Ferreira said that the Apex Legends next-gen update is coming "very, very soon," and that fans can look forward to "moving to a new native version [for] next-gen."
At the time of writing, next-gen console players do have some performance feature their shiny hardware can take advantage of, from faster loading times to higher resolutions.
Ultimately, however, it's clear that players still want to be able to play on lower latencies, as well as frame rates and refresh rates higher than 60 on PS5 and Xbox Series X|S, which will have to wait until the next-gen version of the game arrives.