Apex Legends Pick Rates October 2023: Most Popular Characters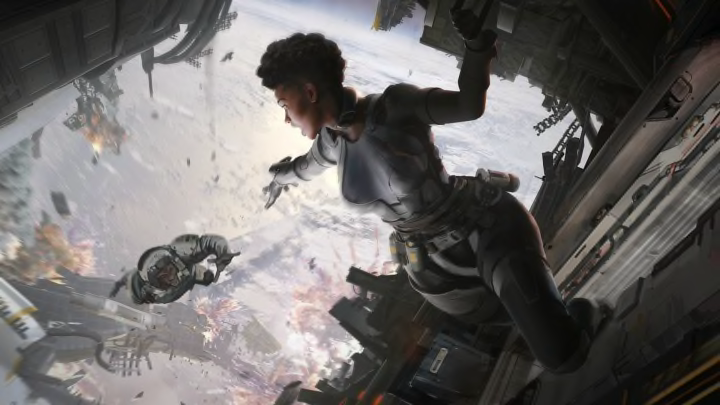 Here's the Apex Legends pick rates in October 2023. / Respawn Entertainment
The Apex Legends pick rates in October 2023 reveal a new hierarchy of the most popular characters in the game.
As both casual and competitive players try to find the best Legends to use in Season 18, the Apex Legends pick rates change almost daily. What started as a season dominated by Revenant Reborn has seen multiple changes in the most popular Legends. As the Doppelgangers Collection Event kicks off next week, we could be in for even more variety in the overall rankings.
Here's a breakdown of all the Apex Legends pick rates in October 2023, per Apex Legends Status.
Apex Legends Pick Rates October 2023: Most Popular Characters
Check out the Apex Legends pick rates in October 2023, including the most popular characters.
Octane: 9.5%
Pathfinder: 8.9%
Bangalore: 8.6%
Wraith: 8.3%
Revenant: 6.7%
Horizon: 6.1%
Bloodhound: 5.8%
Lifeline: 5.6%
Fuse: 5.2%
Loba: 5.6%
Catalyst: 4.2%
Valkyrie: 3.1%
Mad Maggie: 2.8%
Mirage: 2.6%
Ash: 2.6%
Caustic: 2.5%
Wattson: 2.3%
Vantage: 2%
Rampart: 1.9%
Ballistic: 1.8%
Gibraltar: 1.5%
Newcastle: 1.3%
Crypto: 1.1%
Seer: 1%
Although Revenant Reborn held the top spot after the initial Apex Legends: Resurrection launch, Octane is back as the best and most popular Legend in the game. In fact, Revenant dropped five places in the span of two months.
Fuse, a typically unpopular Legend, cracks the top ten in October 2023 thanks to his new Heirloom. The Harbingers Collection Event brought the coolest Legend back into the spotlight, and his pick rate reflects the community's approval.
Unsurprisingly, Seer is the least picked Legend in the game. After nerfs to his Focus of Attention ability, Seer first fell out of the competitive meta and then quickly became a nonfactor in Apex Legends.
Apex Legends Pick Rates Predictions
As Season 18 comes to a close, the Apex Legends pick rates are in for a few changes. With the new Revenant Prestige skin dropping in the Doppelgangers Collection Event, Revenant Reborn is bound to increase in popularity.
Loba is another Legend that could see a spike in pick rate percentage. According to leaks, she is the next character in Apex Legends to get a Prestige skin. The skin will likely not drop until Season 19 at the earliest, though, so her ascension might have to wait a month or two.