Apex Legends
Apex Legends Season 15 Battle Pass: All Cosmetics and Rewards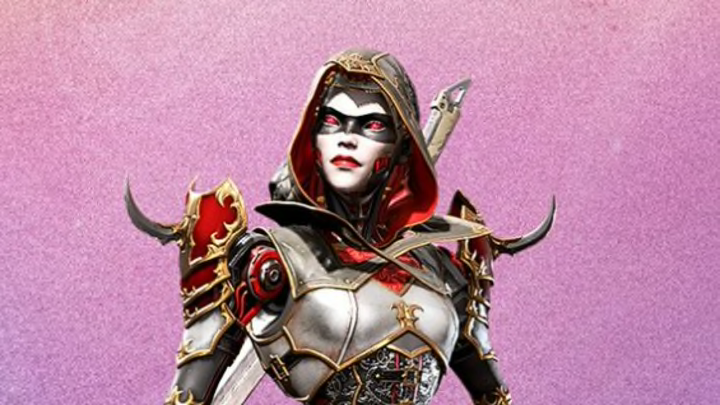 Respawn Entertainment
A new season of Apex Legends is coming out on Nov. 1.
There are a lot of big additions and changes to the game, and the Season 15 battle pass has a lot of new features to break down.
Different weapons are going to be buffed or nerfed to help change the game for the better, but overall there is a lot to get excited about, like some new characters, a new map, and some cosmetic stickers.
Apex Legends: Season 15 Battle Pass Breakdown
Season 15 of Apex Legends is called Eclipse bringing an entirely new group of rewards and challenges to the game for the upcoming season. You can see the trailer below.
Eclipse is bringing a new legend to the game in the form of Catalyst. Catalyst is a defensive conjurer whose tactical ability allows her to throw piercing spikes. She can also barricade doors strengthening defenses against enemies. Her abilities help to keep the game flowing in the right direction for her team.
The premium rewards for the battle pass this season include Catalyst as well as four other characters. Revenant, Ash, Seer, and Loba are all unlockable throughout the season, making this battle pass a must-buy for fans. Here is what all the new characters look like:
Catalyst
Catalyst / Respawn Entertainment
Ash
Ash / Respawn Entertainment
Revenant
Revenant / Respawn Entertainment
Seer
Seer / Respawn Entertainment
Loba
Loba / Respawn Entertainment
Season 15 is also introducing a new map in the form of Broken Moon into the game. This map has the potential to be one of the coolest ones added into the game, with a lot of different areas to explore and use to your advantage in a game.
Broken Moon is one of three maps that will rotate this season for public Battle Royale games. The other two maps available will be Olympus and World's Edge, giving players plenty of variability each game.
The battle pass for Apex Legends is set at 950 Apex Coins, so players will have to spend a bit to get the new season. Luckily, there are some rewards players can earn without unlocking the Battle Pass. If you do not purchase it you can still unlock the following items:
Apex Packs
Weapon Skins
Load Screens
Win Trackers for all Legends
Music Packs
Apex Coins
Season Badge
Getting the Premium Battle Pass Bundle instead of just the Battle Pass will also unlock players the first 25 levels as well as Ash's Legendary "Imperial Assailant" immediately. You can see Ash's Imperial Assailant style below.
Ash's Legendary "Imperial Assailant" / Respawn Entertainment
Rewards for the battle pass are only available to earn during the season, so players will want to move quick on unlocking as much as possible! Luckily there is a big firing range change that will make training with new characters that much easier.