Best Vargo 52 Weapon Loadout Warzone Pacific Season 3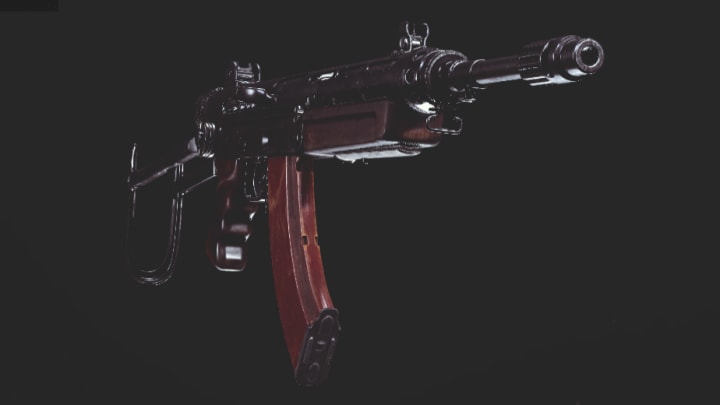 Here are the best attachments to use on the Vargo 52 in Call of Duty: Warzone Pacific Season 3. / Image courtesy of Ralston Dacanay, Activision
This best Vargo 52 weapon loadout guide for Warzone Pacific Season 3 is here for those who want to make sure they're using the fully optimized version of one of the best weapons in the game.
As touched on in our assault rifle tier list for Call of Duty: Warzone Pacific Season 3, although it was brought back down to Earth a bit with nerfs, the Vargo 52 still remains to be one of the elite options in the long-range meta. Here are the best attachments to use on the Vargo 52 in Call of Duty: Warzone Pacific Season 3.
Best Vargo 52 Class Setup in Warzone
Muzzle: GRU Suppressor
Barrel: 18.6" Task Force
Underbarrel: Spetsnaz Grip
Magazine: Spetsnaz 60 Rnd
Optic: Axial Arms 3x
For the muzzle, we recommend going with the GRU Suppressor to maximize the Vargo 52's effective damage range and bullet velocity.
The 18.6" Task Force barrel is the next best choice as it helps with the gun's vertical and horizontal recoil the most, as well as further boosts the Vargo 52's damage range and bullet velocity.
With the underbarrel, we recommend the Spetsnaz Grip as it helps out greatly with the Vargo 52's recoil control.
Feel free to throw on the Spetsnaz 60 Rnd magazine attachment to be able to stay aggressive for as long as possible during fights.
Lastly, although the optic ultimately comes down to personal preference, the common Axial Arms 3x seems like the way to go here for those medium-to-long range engagements.
For more on Call of Duty, be sure to check out our top five lists:
Additionally, feel free to check out our timeline on the history of the Call of Duty franchise!