Ferroseed Pokémon GO: Everything You Need to Know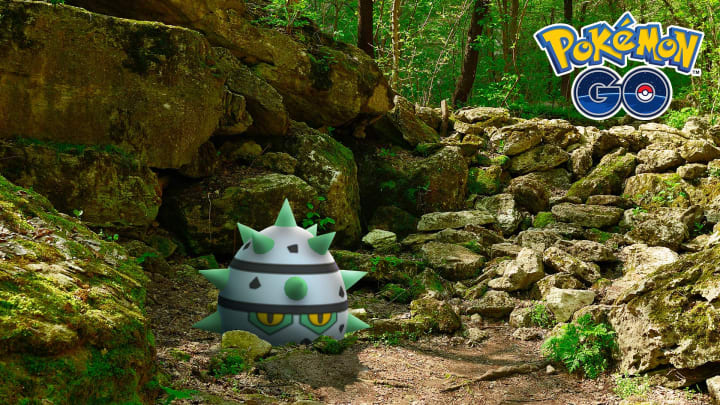 Here's everything you need to know about using Ferroseed in Pokémon GO's Element Cup. / Photo courtesy of Niantic
The Ferroseed in Pokémon GO is one that many trainers have their eyes set on at the moment thanks to the Element Cup being underway from now until July 12.
With two times the Stardust being available in win rewards and end-of-set rewards to players who participate in battles, Ferroseed is beginning to emerge as a an interesting Grass-type Pokémon to include in a competitive team for the event.
Ferroseed Pokémon GO: Everything You Need to Know
Although Ferroseed has long been established in the world of Pokémon GO, it's beginning to generate some popularity once again from players looking to field competitive teams for the Element Cup. Due to a variety of reasons, Ferroseed just might be one of the best Pokémon eligible to compete in the event.
First, the Element Cup will only include Pokémon that can evolve and that are the first in their Evolutionary line. Additionally, only Fire-, Water-, and Grass-type Pokémon are allowed, although Pokémon of multiple types are allowed so long as one of their types is Fire, Water, or Grass. Lastly, the Pokémon must be 500 CP or lower.
Thanks it also being a Grass-type, Ferroseed—the predecessor to Ferrothorn—is only the Steel Pokémon that can compete in the Element Cup.
Bulbasaur is the heavy favorite for most to fill the Grass slot as it's able to beat virtually every Water-type and the vast majority of other Grasses with relative ease. However, Ferroseed is one of the few Grass-type options that can actually hold its own to Bulbasaur.
Thanks to its Steel moveset, Ferroseed works best mainly as a Grass-type slayer, thanks to its double Grass resistance, normal resistance, and neutral takes from Poison (e.g. Bulbasaur bombs).
Just keep in mind that in addition to all Fire-types of course, Ferroseed is pretty vulnerable to many Water-types.