Call of Duty
Fortune's Keep Lobby Sizes Increased in Warzone Season 5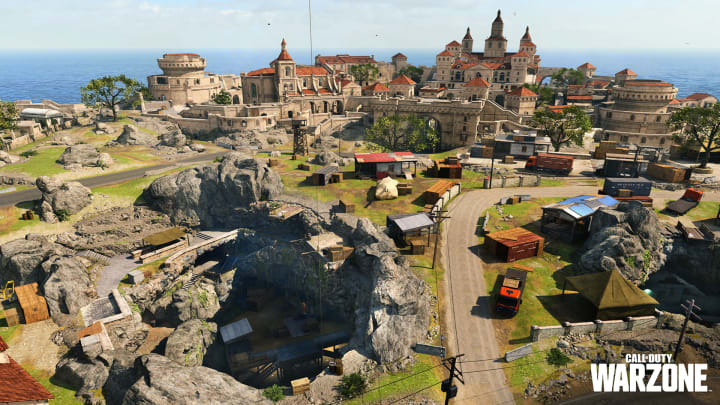 "The intent with the new map has always been for it to offer a similar time-to-action as Rebirth Island Resurgence." / Image courtesy of Activision
The lobby sizes for Fortune's Keep Resurgence have been increased in Call of Duty: Warzone Season 5.
Following its initial debut at the start of Season 4: Mercenaries of Fortune, Fortune's Keep has been a welcomed addition to the map rotation, Easter Eggs and all.
However, it appears the action is just getting started.
"As mentioned in Season Four's patch notes, we have been reviewing the sentiment and data for the pacing of Fortune's Keep Resurgence," the Season 5 patch notes read, "as the intent with the new map has always been for it to offer a similar time-to-action as Rebirth Island Resurgence. Thank you to all our Players who have engaged and shown love for the new map and the 'Fortunes Keep Extreme' LTM. That said, we are happy to share that we have now made some adjustments based on your feedback."
Here are the new Fortune's Keep Resurgence lobby sizes in Season 5: Last Stand:
Solos
50 Players, up from 45
+5 teams
Duos
50 Players, up from 46
+2 teams
Trios
51 Players, up from 45
+2 teams
Quads
52 Players, up from 40 
+3 teams
In addition to these changes, Raven Software also mentioned that the availability of Supply Boxes on Fortune's Keep have been increased as well to main the pacing of looting relative to squad size.
Ultimately, these moves are the only adjustments made to Fortune's Keep at the launch of Season 5, while Caldera received a massive POI revamp and new lighting, along with Rebirth Island.
---
Call of Duty: Warzone Season 5 is available now on PlayStation 4, PS5, Xbox One, Xbox Series X|S and PC (via Battle.net).
For more on Call of Duty, be sure to check out our top five lists:
Additionally, feel free to check out our timeline on the history of the Call of Duty franchise!