Game-Breaking Bug in Valorant Gives KAY/O 850 HP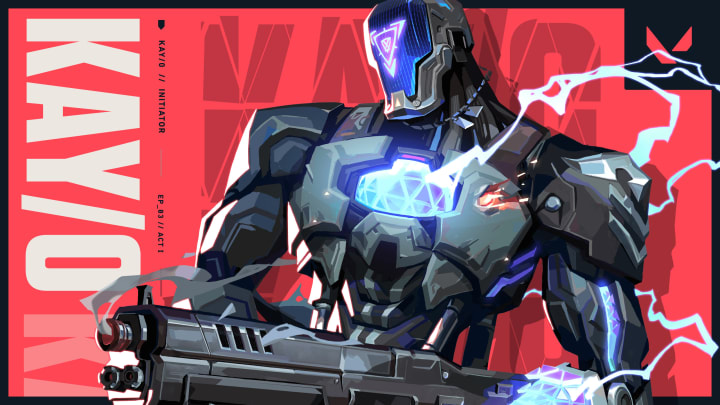 A new game-breaking bug with KAY/O has been found that gives him over 850 health points, which makes him unstoppable. | Photo by Riot Games /
Likely due to Valorant's recent Patch 3.01 that went live on Wednesday, the game's newest robot Agent, KAY/O, has another huge bug in the system. The game-breaking bug, which was discovered by quite a bit of players online, gave KAY/O 850 health points, made him nearly invincible as others fought him.
Since the addition of KAY/O in the game, the hostile robot has proven to be a viable pick that players and even professionals are still figuring out. However, as powerful as KAY/O can be, the recent bug will likely have players not being able to play him until it is fixed.
The bug stems from his NULL/CMD (X) ultimate ability which gives him one more chance to fight again after having fatal damage dealt with him, similar to that of Apex Legends where players have extra HP after being knocked down. After KAY/O is downed, he will have 850 HP and a 15-second countdown window for his teammates to pick him up and he will regain 100 HP to fight again.
The bug comes after he casts his ultimate ability and is dealt the fatal blow. Instead of being in a downed state, KAY/O will be in a hit stun animation for a split second and will remain standing to continue the fight - except he has 850 HP and can fight even after "dying." The kill seemed to have been accounted for on the other end, however, if the KAY/O is still aimed at the same enemy that seemingly killed him, the killer will be a victim of the bug.
Though these instances involve one KAY/O player's experience with the bug, even if there is another KAY/O on a different team, the bug is not consistent for both players.
This isn't the first time since KAY/O's release where bugs have infested the robot, as he was previously able to even see through walls, though it was later fixed.
There are currently no official updates by Riot Games on whether or not this bug will be fixed currently, however, it's unlikely that it will remain untouched due to its game-breaking nature and how advantageous it is against other players.