Top Games
How to Build a Maypole in Valheim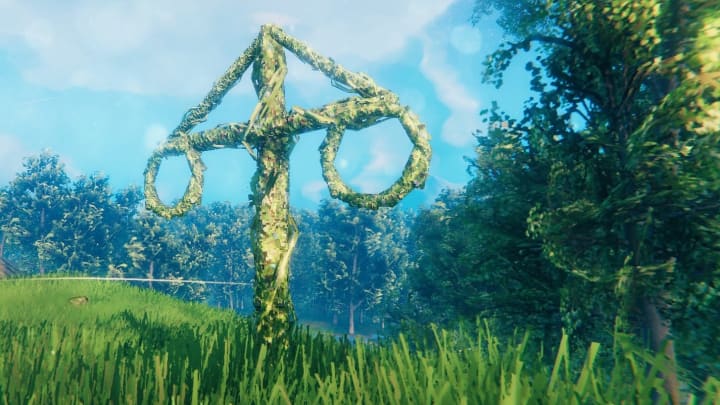 Photo by Iron Gate
How to build a Maypole in Valheim can be tricky at first, especially since it's a relatively new feature to Valheim. Originally, Maypoles could only be found in abandoned villages, but now, players can build their own, and snag the XP boosts along with the increased health and stamina regeneration. For players in need of boosts and buffs, here's what you need to craft a Maypole in Valheim.
How to Build a Maypole in Valheim
Building a Maypole only requires a few simple ingredients that players can easily find. More exactly, players will need the following:
10x Wood
4x Dandelion
4x Thistle
Once players have created the Maypole, they can place it down, and reap the rewards. However, being able to create a Maypole is only a temporary feature. According to the patch notes, to help celebrate midsummer in Sweden, the development team has made creating Maypoles a temporary feature. So for players interested in building a Maypole of their own, they better hurry up and do it fast, before midsummer is over.
For players interested in other Valheim guides, check out how players can learn to fly in Valheim. Or, for those more inclined towards the ocean, they can learn how to dive. For players interested in combatting the vicious monsters lurking around in the game, here's a complete list of bosses in the game.