How to Get Honey Bee Mercy and Beekeeper Sigma in Overwatch 2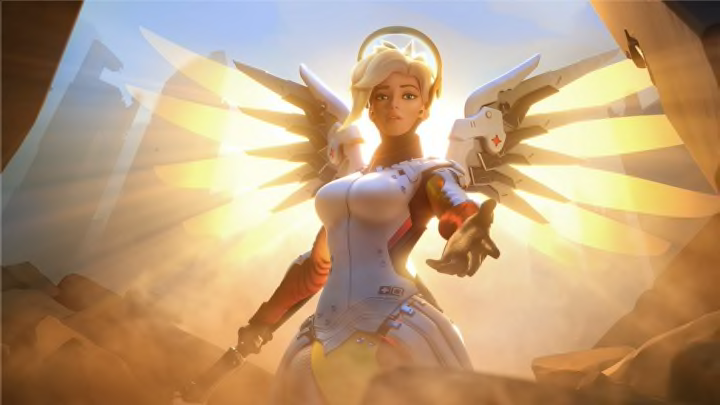 Mercy's getting nerfed. What a buzzzz-kill. / Blizzard
Overwatch 2's Season 3 begins today, bringing with it a huge list of changes. Yesterday, Blizzard dropped the Season 3 roadmap, detailing some of the upcoming limited-time events, confirming leaks and revealing some intriguing additions to the game. Season 3 is also bringing a pair of bee-utiful skins for Sigma and the newly-nerfed Mercy. Here's how you can earn them.
Starting Feb. 7, players will be able to play on the new Control map, Antarctic Peninsula. Also upcoming this month are the LoverWatch dating sim event and the Cupid Hanzo Valentine's Day event. In March players will experience Overwatch's first-ever anime collaboration, with superhero anime One Punch Man.
How to Get Beekeeper Sigma in Overwatch 2
Players can get the Beekeeper Sigma skin by purchasing the Ultimate Battle Pass pack. The Pack comes with the skin, Battle Pass level skips, and additional Overwatch Credits that were recently added back into the game.
How to Get Honey Bee Mercy in Overwatch 2
Mercy, who was nerfed in the latest patch notes for Season 3, is getting a consolation skin. Honey Bee Mercy is available by purchasing the Season 3 Starter Pack, which comes with the skin and Overwatch Credits.
Now you know how to acquire the Bee-themed skins and can confidently fly into Season 3, though the new map might be a little too chilly.