'Monster' 3-Line Rifle Warzone Loadout is 'Strongest' Sniper in Season 3 Reloaded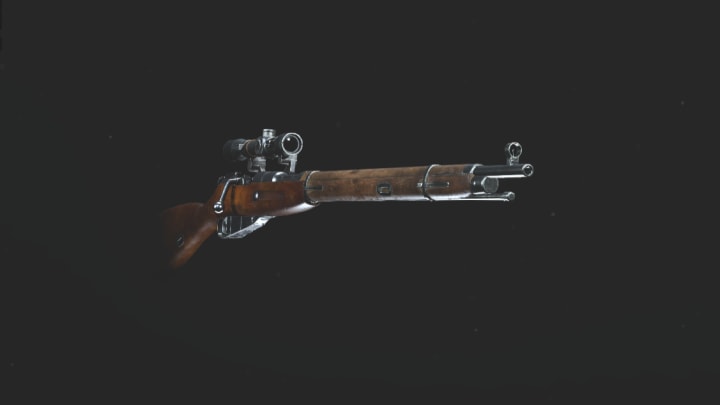 "It is a really good weapon, it just takes a bit to get used to." / Image courtesy of Ralston Dacanay, Activision
In Call of Duty: Warzone Season 3 Reloaded, the 3-Line Rifle is seemingly shaping up to be a dark horse candidate for the title of "best sniper" in the game.
As discussed in our sniper rifle tier list for Season 3 Reloaded, the 3-Life Rifle received a hefty amount of buffs in Raven Software's latest weapon balancing pass, perhaps clearing the runway for it to be the best sniper in Warzone.
Breaking it all down in a recent YouTube video eloquently titled, "they turned the 3 LINE RIFLE into a MONSTER," content creator Metaphor showcased how the 3-Line Rifle is arguably the "strongest" sniper rifle option at the moment in Call of Duty: Warzone Season 3 Reloaded.
"This thing has pretty much no bullet drop on it," Metaphor said in the video. "Not only that but you also get the added benefit of one-shot headshot anywhere in the map and on top of that, that also lets you shoot through any windows or cars and one-shot headshot as well."
For those looking to use Metaphor's 3-Line Rifle build, here is their class setup:
Muzzle: Mercury Silencer
Barrel: Empress 514mm F01
Underbarrel: Mark VI Skeletal
Magazine: .30-06 20 Round Mags
Ammunition: Lengthened
Optic: N/A
Rear Grip: Leather Grip
Stock: Empress Marksman
Perk 1: Shrouded
Perk 2: On-Hand
As Metaphor added in his video, however, be sure to keep in mind that this is admittedly a pretty tough build to use as it sacrifices a lot of aiming stability for ADS speed.
"I do actually recommend trying to substitute some ADS out for potentially some aim stability or something," Metaphor said, "because even if you do customize this thing for full ADS, it's not going to be like the Kar98 or anything like that. You're not going to be running around quick scoping. You definitely can quick scope with this thing, it's just really really difficult and sometimes the sway can be a little bit crazy."
For those looking to try out more of a balanced build for the gun, feel free to check out our Season 3 3-Line Rifle Warzone weapon loadout guide.
For more on Call of Duty, be sure to check out our top five lists:
Additionally, feel free to check out our timeline on the history of the Call of Duty franchise!