Call of Duty
Warzone Season 3 Reloaded Sniper Rifle Tier List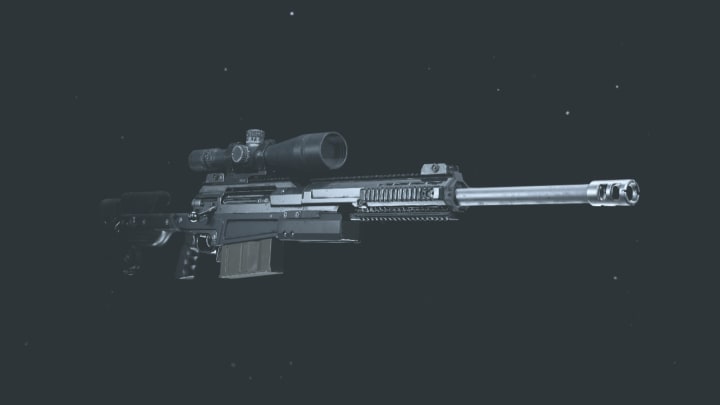 DBLTAP's sniper rifle tier list for Call of Duty: Warzone, updated for Season 3 Reloaded. / Image courtesy of Ralston Dacanay, Activision
Our Warzone Season 3 Reloaded sniper rifle tier list is here to break down which of the guns are the best to use in Caldera and Rebirth Island after the launch of Raven Software's latest major balancing update.
With the Season 3 Reloaded patch, we saw a hefty amount of changes made to a handful of options in the weapon class. Ultimately, compared to the other weapon classes, the sniper changes were pretty balanced aside from one that has made a certain rifle pretty broken. As such, here is how the sniper rifles stack up in Call of Duty: Warzone Season 3 Reloaded.
Warzone Season 3 Reloaded Sniper Rifle Rankings
S Tier
3-Line Rifle / Image courtesy of Ralston Dacanay, Activision
While the AX-50 was here before its hitscan bug got fixed, things should get back to normal moving forward. Despite seeing some nerfs, the ZRG 20mm and HDR should remain to be elite snipers, while the newly buffed 3-Line Rifle has emerged as the best Vanguard option.
A Tier
Kar98k (MW) / Photo courtesy of Ralston Dacanay, Activision
In A Tier are five snipers that appear to be right outside of the meta at the moment. This is where things really get weird as Raven actually decided to buff a handful of snipers that have been irrelevant for quite some time! After nearly two years since it was first teased that it could be receiving a buff, the M82 could actually now be viable in Warzone.
B Tier
Swiss K31 / Image courtesy of Ralston Dacanay, Activision
In B Tier are five options that should be pretty mediocre to use. After receiving some nice boosts to their slaying potential, the Dragunov and Rytec AMR are finally not in the worst tier of snipers in Warzone. Meanwhile, the Swiss K31 is still unimpressive since it doesn't one-shot to the head at all ranges and isn't as light as the Modern Warfare Kar98k. The Pelington 703 is a pretty unexciting alternative to the LW3 - Tundra. Now that the AX-50's hitscan bug has been fixed, the weapon is not worth using once again.
C Tier
Gorenko Anti-Tank Rifle / Image courtesy of Ralston Dacanay, Activision
The C Tier includes two options that definitely need some more buffs in Warzone. Now that the semi-automatic snipers finally received some love, the SP-R 208 and Gorenko Anti-Tank Rifle now find themselves as the weakest options of the bunch.
For more on Call of Duty, be sure to check out our top five lists:
Additionally, feel free to check out our timeline on the history of the Call of Duty franchise!