Call of Duty
Robert Kraft's Boston Uprising Announce Merger With Oxygen Esports, Acquire 12th CDL Slot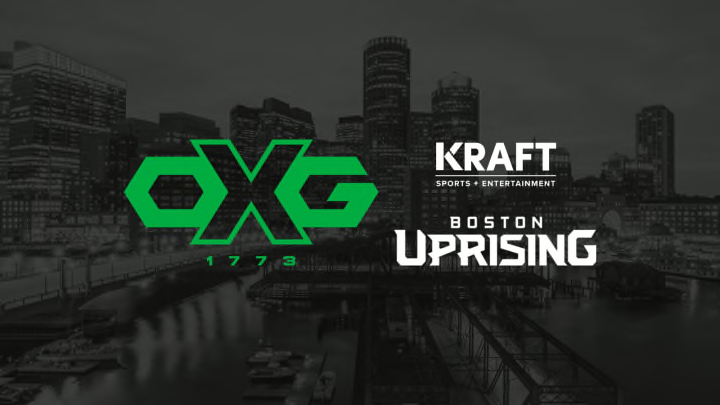 The 12th slot in the Call of Duty League has officially been filled. / Image courtesy of Oxygen Esports
Kraft Sports and Entertainment's Boston Uprising is merging with Oxygen Esports as part of a deal to bring a Boston-based franchise to the Call of Duty League, the now-combined organization announced Wednesday.
The deal officially puts to bed concerns over whether or not the CDL and Team Envy would be able to find a buyer for the league's 12th spot, while also seemingly making Oxygen Esports the largest esports organization in New England and one of the largest in the world.
"I'm excited to welcome our newest team, Boston, to our 2022 season line-up," Head of Activision Blizzard Esports Brandon Snow said in a press release. "Oxygen Esports and Kraft Sports and Entertainment represent some of the very best organizations in all of esports, sports and entertainment. Boston is no stranger to championship titles, and we fully expect them to build a winner in Boston as we open our third season in Call of Duty League."
Oxygen Esports, initially founded in 2020 out of a partnership between Helix Esports, Team Genji and Team Reciprocity, appears primed to take New England's presence in esports to new heights with the multi-franchise deal.
Alongside the expansion, Oxygen Esports also announced the launch of a $20 million capital raise that will be led by Banner Ventures, along with many current and former professional sports figures with ties to the Boston area.
Oxygen Esports will reportedly establish its headquarters and operations at the Patriot Place facility in Foxborough, Massachusetts, at the Boston Uprising's existing training site, where its teams can train and compete right next to Gillette Stadium, home to the New England Patriots and the New England Revolution.
By merging with Kraft Sports and Entertainment's Boston Uprising, the two organizations have combined and expanded to include more than a dozen rosters competing in esports leagues and titles, including Rainbow Six Siege, Rocket League, Valorant, Halo, Apex Legends, Heroes of the Storm, Hearthstone, Magic and the Overwatch League, of course, in addition to the CDL.
"With most of our founding team having grown up cheering for Boston and New England sports teams," Oxygen Esports Co-Founder and CEO Murph Vandervelde said in a blog post, "it has been a dream of ours to work with the legendary Kraft Sports & Entertainment group, Danny Ainge, and the Gronkowski family and attempt to contribute to the legacy of Boston sports by bringing major esports championships to title town."
On the CDL side, Vandervelde added that Oxygen Esports has already signed a general manager and a head coach, with more details on that front set to release in the "next day or so."
With the Boston Uprising, Vandervelde also mentioned that the OWL franchise's competitive vision will continue to be spearheaded by general manager Chris "HuK" Loranger and the roster constructed in the offseason.