Call of Duty
TrueGameData Reveals Owen Gun Stealth Nerf in Warzone Pacific Season 3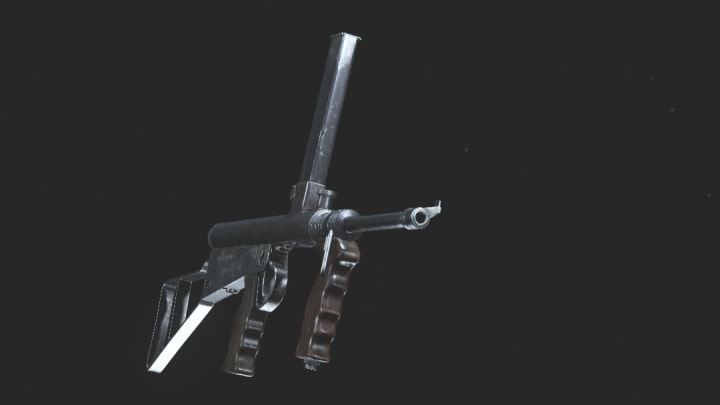 "Huge nerf actually given that changes the TTK dramatically and it is a relatively slow shooting weapon." / Image courtesy of Ralston Dacanay, Activision
It appears the close-range powerhouse Owen Gun SMG actually received more of a nerf than a buff in the latest patch for Call of Duty: Warzone Pacific Season 3.
According to the Warzone weapon mastermind TrueGameData, the changes oddly weren't mentioned in the May 4 patch — a type of occurrence that has been documented on several occasions in the past from Raven Software. For those wondering how to best maximize the performance of the Owen Gun and dominate the close-range meta, here's a breakdown of the stealth changes that TrueGameData found.
Although just about all of the Vanguard SMGs were buffed with their damage and bullet velocity values, making them even stronger picks over their Black Ops Cold War and Modern Warfare counterparts, players started to report that the Owen Gun was actually made worse.
As initially spotted by content creator @Speros_OG and later confirmed by TrueGameData, the Owen Gun's default magazine-Hockensen 142mm Rapid barrel combo has been stealth nerfed with its damage values, making the gun's no barrel-8mm Kurz 60 Round Drums setup even more of the go-to option.
Ultimately, the Owen Gun should still be top tier, barring players are using the right setup, of course.
However, those who would prefer to just look elsewhere for an SMG can easily pivot towards the likes of the Welgun, Armaguerra 43 and MP-40.
It is worth mentioning that there is also a chance that this was an accident, another common occurrence in massive patches. Developers can have bugs that affect a weapon's performance for better or worse. The community will complain about the secret change before the developer reveals it was a mistake and restore the original settings.
For more on Call of Duty, be sure to check out our top five lists:
Additionally, feel free to check out our timeline on the history of the Call of Duty franchise!