Warzone 2 Sniper Rifle Tier List: December 2022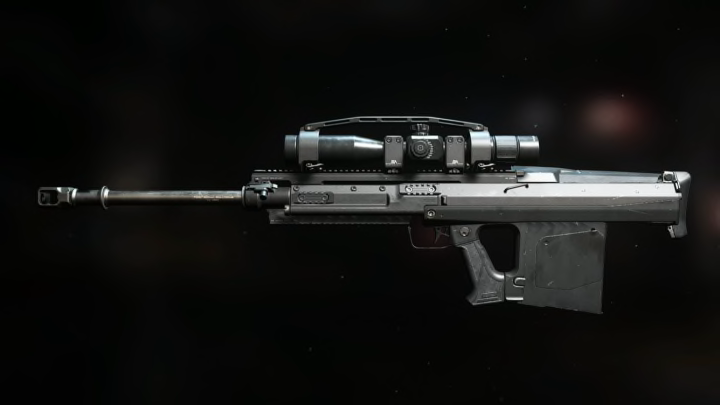 DBLTAP's sniper rifle tier list for Call of Duty: Warzone 2 Season 1 Reloaded, updated for December 2022. / Activision, screenshot by Ralston Dacanay
Our Call of Duty: Warzone 2 sniper rifle tier list for December 2022 is here to go over which of the guns are the best to use now that the new meta has settled down a bit once again after the launch of Season 1 Reloaded.
Although snipers weren't touched in the Season 1 Reloaded patch, players have continued to figure out what the weapon meta is on Al Mazrah. As such, here is how the sniper rifles stack up in Warzone 2 Season 1 Reloaded in December 2022.
Warzone 2 Sniper Rifle Tier List: December 2022
S Tier
SP-X 80 / Activision, screenshot by Ralston Dacanay
Kicking things off in the S Tier are the snipers that do seem to be the player's best options at this point. Unfortunately, due to the questionable one-shot restrictions on snipers, the Signal 50 is arguably the best choice since you can get two shots off fairly easily in quick succession. Meanwhile, for those who want a bolt-action sniper, the SP-X 80 seems to be the best option for that archetype thanks to its mix of power and handling.
A Tier
Victus XMR / Activision, screenshot by Ralston Dacanay
MCPR 300
Victus XMR
LA-B 330
In A Tier are three snipers that, unfortunately, show how little diversity there is in the sniper rifle weapon class at the moment in Warzone 2. Since you can't reliably one-shot snipe players who can easily just gun you down with ARs and LMGs, the two options mentioned earlier are like your best bets for sniping, but these three aren't too far behind either.
B Tier
SP-R 208 / Activision, screenshot by Ralston Dacanay
Lastly in the B Tier are the two light-handling sniping options in the SP-R 208 and SA-B 50. Unfortunately, since there remains to be no Resurgence map in Warzone 2 just yet, these two options are just too weak at long distances to comfortably recommend over heavier snipers, or simply an AR or LMG.
---
For more on Call of Duty, be sure to check out our top five lists:
Additionally, feel free to check out our timeline on the history of the Call of Duty franchise!