Warzone Devs Say Cheating Hit an 'All-Time Low' During Season 1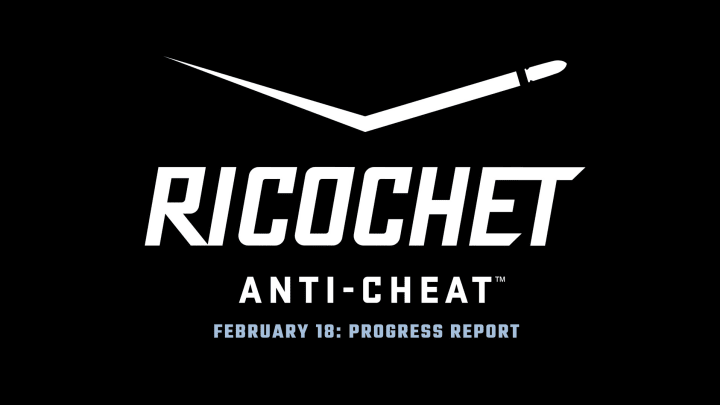 Call of Duty's Team Ricochet has released a progress report on the state of anti-cheat initiatives for Warzone Pacific heading into Season 2. / Image courtesy of Activision
With Season 2 of Call of Duty: Warzone Pacific underway, Team Ricochet released a progress report Friday detailing the effectiveness of their anti-cheat kernel-level PC driver, as well as steps that have been, and are being taken to stop in-game cheaters in their tracks.
Here's a breakdown of Team Ricochet's Feb. 18 anti-cheat progress report for Call of Duty: Warzone.
First and foremost, the dev blog announced a new finding reportedly based on "internal data" — Warzone has seen a "significant drop of in-game cheat reporting" since the global rollout of the Ricochet Anti-Cheat kernel-level driver on Dec. 15, 2021.
The blog goes further, adding that Team Ricochet was able to catch and disable accounts quickly, bringing cheating within Warzone to an "all-time low during the holiday break."
However, with the surge of "flying car" clips that went viral over the latter half of January, the blog also acknowledged that the anti-cheat software's release wasn't a "magic bullet" solution and that there has been a bit of a "back and forth" trend seen as cheat developers have looked for new ways to try to exploit the game.
"While a recent rise in cheating is not at the level it was during Verdansk," the dev blog reads, "according to our data, any increase is frustrating. Our team is constantly monitoring and will continue every effort to prevent and combat this wherever possible."
Outside of that status report, Team Ricochet's blog also rebuffed that their anti-cheat kernel-level PC driver does indeed rely on machine-collected data to identify cheating behavior and fuel their ban waves, perhaps in response to those who've been skeptical.
Team Ricochet also officially acknowledged several in-game mitigations that have been implemented under the hood in recent weeks.
One is the "Damage Shield," where the server disables a suspected cheater's ability to inflict critical damage on other players in real-time.
Going forward, Team Ricochet says that plenty of other in-game anti-cheat mitigations are either live or in development, as well as that those who are extreme or repeated violators of Call of Duty's security policy — or even simply attempt to hide or disguise their identity or the identity of their hardware devices — may see permanent suspensions of all their accounts in all current and future franchise titles.
As always, if you do encounter a cheater, make sure to use the in-game reporting tool. That information is helpful for #TeamRICOCHET. New mitigations are launching periodically. You might start seeing clips of our new tricks soon, but we won't ruin the surprise.

- Team Ricochet