Call of Duty
Warzone Pacific Assault Rifle Early Tier List December 2021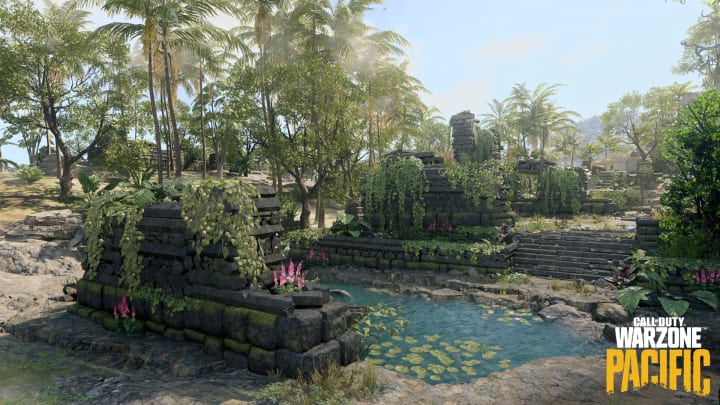 DBLTAP's early assault rifle tier list for Call of Duty: Warzone Pacific, updated for December 2021. / Image courtesy of Activision
Our Warzone Pacific assault rifle early tier list for December 2021 is here to project which guns will be the best to use as players begin to truly countdown the final days until the launch of Season One and Caldera.
From now until Dec. 9, the weapon meta has remained fairly stagnant as Activision, Raven Software and co. have pretty much let the Operation: Flashback encore limited-time mode for Verdansk do its thing, and are gearing up to usher in the Warzone Pacific era. As such, when the major seasonal update arrives, the main thing to note is that the Vanguard integration will take place and almost assuredly shake things up right away. In anticipation of that, here is a breakdown of what will likely be the best assault rifles to use early on in Call of Duty: Warzone Pacific in December 2021.
Warzone Pacific Assault Rifle Early Tier List December 2021
S Tier
At this point in the Warzone meta, the EM2, Black Ops Cold War AK-47 and XM4 have remained the clear best options for mid-to-long range engagements, and deserve to be viewed as such until a major weapon balancing pass goes through.
A Tier
FARA 83
Automaton
STG44
C58
QBZ-83
NZ-41
CR-56 AMAX
M4A1
Volkssturmgewehr
Krig 6
AS VAL
RAM-7
GRAV
In A Tier are a wide variety of options that are top tier viable and remain generally very balanced to use in Warzone. Essentially, these options are right outside of the main meta, but are still able to get the job done and allow you to be competitive. The NZ-41 appears to be the Vanguard version of the long-beloved CR-56 AMAX, due to its similar rate of fire, recoil and magazine options. An absolute unit in Vanguard, the Automaton will likely be one of the better new WWII weapons to use thanks to its great fire rate and laser beam recoil. In the case of the STG44, since it has been available in Warzone (albeit in blueprint-only form), it hasn't been able to come close to the S Tier weapons, so some nerfs or buffs will need to happen for it to move up. A tough gun to use in Vanguard, perhaps the Volkssturmgewehr will find itself a bit in Warzone as a sniper support option similar to the RAM-7.
B Tier
These weapons in B Tier remain viable, but could still use a slight buff in order for more players to seriously consider using them as shown by the AK-47 (BOCW) and XM4, which were here in previous tier lists. In here sits the AS 44, which has an amazing fire rate, but will likely not be as viable due to the recoil.
C Tier
BAR
Kilo 141
FN Scar 17
FAL
AN-94
The C Tier includes rifles that definitely need a buff in Warzone. Unfortunately, the already low fire rate BAR will likely find itself here right off the bat if it doesn't receive a new magazine option since, in Vanguard, its biggest is just 30 bullets.
D Tier
Itra Burst
Oden
AK-47 (MW)
FR 5.56
At this point in the tier list, these ARs are not close to having a place in the meta. These three D-Tier assault rifles are really lacking a lot in a lot of departments and simply won't stand a chance at the moment. For now, we'll place the Itra Burst here, because burst weapons in Warzone are either going to be terrible or overpowered, and it feels like it's going to be the former in this case judging by its mediocre multiplayer performance.