Call of Duty
Warzone Season 3 Reloaded Shotgun Tier List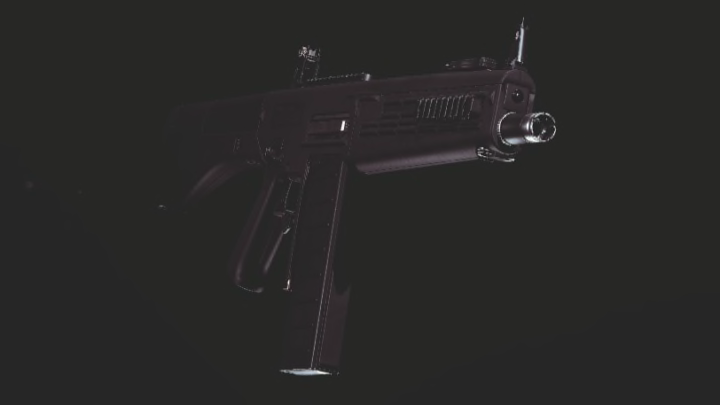 DBLTAP's shotgun tier list for Call of Duty: Warzone, updated for Season 3 Reloaded. / Image courtesy of Ralston Dacanay, Activision
Our Warzone Season 3 Reloaded shotgun tier list is here to break down which of the firearms are the best to use in Caldera and Rebirth Island after the launch of Raven Software's latest major balancing update.
With the Season 3 Reloaded patch, we saw a hefty amount of changes made to a handful of options in the weapon class. As such, here is how the shotguns stack up in Call of Duty: Warzone Season 3 Reloaded.
Warzone Season 3 Reloaded Shotgun Rankings
S Tier
JAK-12 / Image courtesy of Ralston Dacanay, Activision
Alone in the S Tier is the JAK-12, which ultimately isn't saying much since shotguns are just not as effective in Warzone as they are in Vanguard multiplayer at the moment. The JAK-12 also just received a 20% damage nerf, making it even less of a surefire option up close against SMGs like the Type 100 and Armaguerra 43.
A Tier
Streetsweeper / Image courtesy of Activision/Screenshot: Ralston Dacanay
In A Tier at the start of Season 3 Reloaded is the Streetsweeper, which serves as a clear alternative to the JAK-12. A true problem back in its heyday, the Streetsweeper also saw its damage reduced by 20% with the new update.
B Tier
Double Barrel / Image courtesy of Ralston Dacanay, Activision
In the B Tier are a handful of shotguns that remain solid but could still use a slight buff in order for more players to seriously consider using them. These options have a proven track record of being decent, but will likely be nothing to write home about throughout the Warzone Pacific era moving forward. The lone exception here, however, could be the Combat Shotgun. Unlike just about all the other shotguns that got nerfed in the new update, the Combat Shotgun received a nice variety of buffs.
C Tier
R9-0 Shotgun / Photo courtesy of Ralston Dacanay, Activision
725
Hauer 77
Model 680
Origin 12 Shotgun
R9-0 Shotgun
VLK Rogue
.410 Ironhide
Lastly, these C Tier shotguns have been behind in the pack for far too long and are not close to having a place in the meta.
For more on Call of Duty, be sure to check out our top five lists:
Additionally, feel free to check out our timeline on the history of the Call of Duty franchise!