Call of Duty
Warzone SMG Tier List December 2021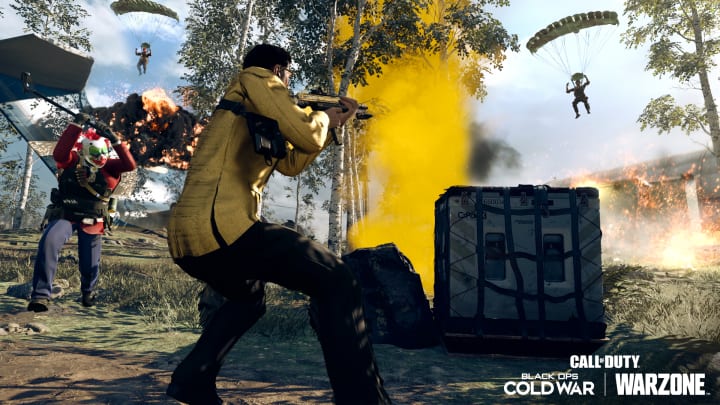 DBLTAP's SMG tier list for Call of Duty: Warzone, updated for December 2021. / Image courtesy of Activision
Our Warzone SMG tier list for December 2021 is here to break down which guns are the best to use as players begin to truly countdown the final days until the launch of Season One and Caldera.
From now until Dec. 9, the weapon meta is almost assuredly going to remain fairly stable as Activision, Raven Software and co. have pretty much let the Operation: Flashback encore limited-time mode for Verdansk do its thing, and are gearing up to usher in the Warzone Pacific era. Before Season 1 and Vanguard integration arrive and drastically shift the meta once again, here are the best SMGs to use in Call of Duty: Warzone early on into December 2021.
Warzone SMG Tier List December 2021
S Tier
OTs 9 / Photo courtesy of Ralston Dacanay, Activision
These four options remain the best of the best that players can use in close-range engagements, plain and simple. While the OTs 9 and the Black Ops Cold MP5 are the two most dangerous SMGs to use for barrel-stuffing, the MAC-10 and PPSh-41 remain consistent, forgiving, mobile ADS SMGs.
A Tier
Bullfrog / Photo courtesy of Ralston Dacanay, Activision
Bullfrog
TEC-9
MP7
CX-9
AK-74u
AUG (MW)
Fennec
In A Tier are 10 SMGs that are quite good up close, but generally won't outpace the aforementioned S-Tier options. From the TEC-9 to the AK-74u, feel free to try out any of these options to see if you just simply prefer them over the more popular SMGs. The Modern Warfare MP5 is a great choice for those who play Warzone more casually, and aren't fond of constantly unlocking and ranking up guns to keep up with the meta. Introduced with The Haunting event just recently, the LAPA is a balanced option overall — definitely viable and has the ability to melt, but isn't one of the most consistent weapons due to its slow TTK if you miss the head and chest.
B Tier
Uzi / Photo courtesy of Ralston Dacanay, Activision
Uzi
PP19 Bizon
ISO
P90
Nail Gun
LC10
In the B Tier are six SMGs that remain solid but could still use a slight buff in order for more players to seriously consider using them.
C Tier
Striker 45 / Photo courtesy of Ralston Dacanay, Activision
Lastly, in C Tier are two SMGs that have fallen behind in the pack with the way things have settled down. Don't bother using them as they truly need a buff in order to be viable.