3 Things We Want in Apex Legends in 2023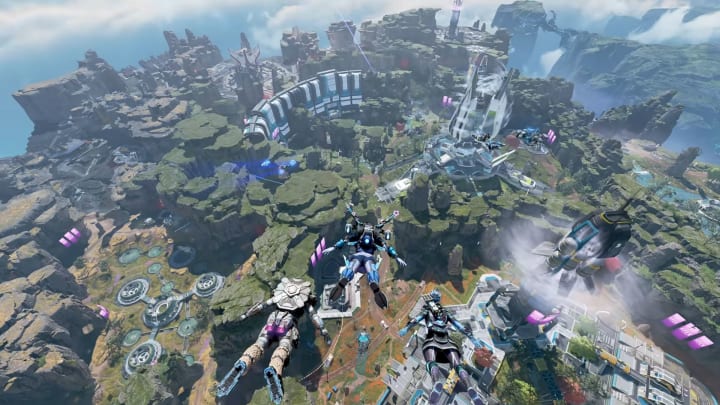 Here are three things we would want to see added to Apex Legends over the next year. / Respawn Entertainment
With the start of the new year right around the corner, it's perhaps as good of a time as any to think about what the future holds for Apex Legends in 2023.
Although Apex Legends generally remains to be one of the most well-respected battle royales, it also seems to be clear that many in the community believe there is still a ton of work that could be done to improve the game.
As such, here are three things we would want to see added to Apex Legends over the next year.
3 Things We Want in Apex Legends in 2023
3.

120 Hz Support on Next-Gen Consoles

Back in March, Respawn Entertainment revealed its long-awaited next-gen console versions of Apex Legends. Although it did provide features such as 4K output, HDR and higher resolution shadow maps, it did miss out on adding perhaps the most-anticipated point: 120 Hz support. In today's age in gaming, 120 Hz support is almost the standard for competitive shooters, and it's been disappointing that those on PlayStation 5 and Xbox Series X|S remain unable to play on smoother refresh rates despite them having the latest and greatest hardware console manufacturers have to offer.
2.

Permanent Deathmatch Mode

Although Respawn has given players fan-favorite LTMs such as Control and Gun Run in recent months, it's been made pretty clear that the community wants a permanent mode that strays away from the sweatfest of Apex's standard battle royale offerings. It's been rumored that the devs are planning to bin Arenas to perhaps pave the way for a permanent TDM mode or even an LTM playlist, so until that happens, we will be patiently waiting.
1.

Cross-Progression

Lastly, one of the foundational features that Apex Legends desperately needs is cross-progression. When compared to other major players in the battle royale space, the inability to keep your accounts consistent across platforms sticks out sorely with Apex. In Season 15, level progression earned and purchased cosmetics, currency, and even ranks are still kept separate even if linked to the same email. Fortunately, this feature seemingly remains to be "in the works," so hopefully 2023 is when players who've switched platforms over the years will finally be reunited with all of their earned rewards in one place.