Apex Legends 'The Williams Sendoff' Guide: How to Complete Bangalore's Story Event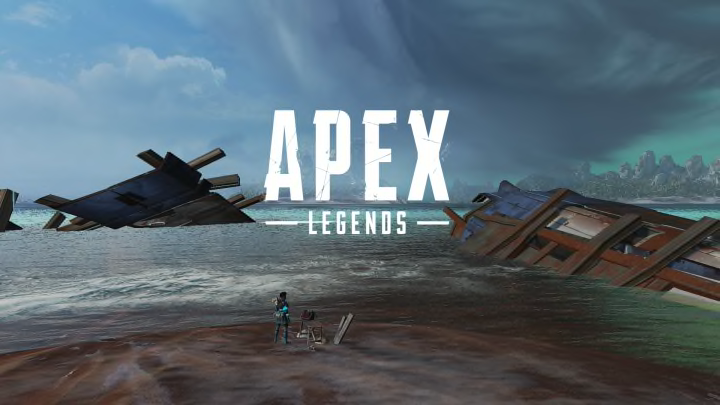 "A soldier is trained to make the hard call. But this..." / Image courtesy of Ralston Dacanay, Respawn Entertainment
A story event for Bangalore in Apex Legends Season 12: Defiance called "The Williams Sendoff" first launched March 30 and was released in full April 4.
There are a total of five chapters for players to complete in the Bangalore Chronicles event, which gives out free loading screens and a rare Bangalore pack as rewards. Here's a breakdown of how to complete The Williams Sendoff Bangalore story event in Apex Legends.
To get to The Williams Sendoff Story Tracker, from the home screen, use the arrows on the middle-right until you find the related section.
For the Prologue, "The Hard Call," players simply need to hit the "Start" button.
Next, for Chapter 1, "Living With It," players will be given the "Scout of Action" Challenge. All you need to do to complete it is go to the firing range as Bangalore, grab the G7 Scout on the pedestal in the middle of the map to start the challenge and shoot 35 blue targets within a minute.
In Chapter 2, "The Taste of Loss," players will have the "Jackson's Bow-Out" Challenge to complete, which requires you to deal 1,000 damage. Head back to the firing range as Bangalore, grab the Bocek Bow from the pedestal on the far left to start the challenge and try to meet the requirement by shooting the moving target as much as possible in a minute.
Chapter 3 is titled "Broken Hearts Break Hearts," and gives out the "Smoke Show" Challenge. As Bangalore, return to the firing range and interact with the pedestal with the P2020 slightly left and out in front. Then, you'll simply need to deal 1250 damage in a minute to the dummies hidden in the smoke.
Lastly, in Chapter 4 "Bottlecaps," hit the "Launch" button, queue up for the Finale, walk up to the cooler, interact with it and throw the bottle cap.
The Williams Sendoff is set to leave the game April 12, so be sure to get these challenges done to get your fix of lore and free rewards before then.