Call of Duty
COD: Modern Warfare 2 Open Beta: How to Get Early Access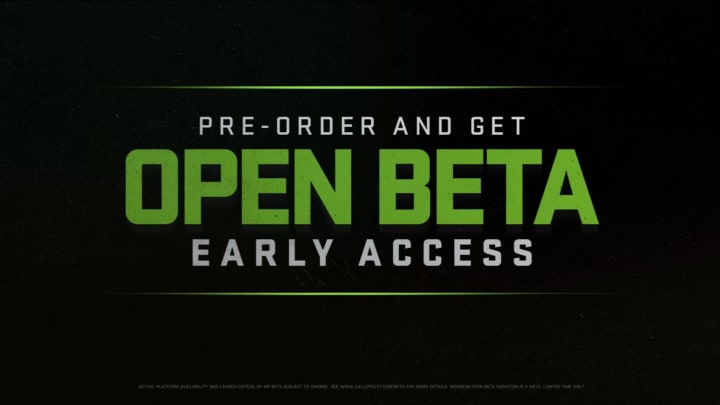 "This pre-release version of the game will give you an advanced look into the game's Multiplayer, including maps, modes, weapons and other features." / Image courtesy of Activision
In addition to dropping the Call of Duty: Modern Warfare II World Reveal Trailer and making it available for pre-order, Activision and Infinity Ward have announced the upcoming game's Open Beta.
As with most betas, this will be a large-scale test where players can get hands-on experience with a pre-release version of the game's Multiplayer, including maps, modes, weapons and other features.
For those interested in participating in the test, here's a breakdown of everything you need to know about the Modern Warfare 2 Open Beta.
COD: Modern Warfare 2 Open Beta: How to Get Early Access
While the Modern Warfare 2 Open Beta has been announced, its specific dates and details will be revealed in the coming weeks.
Before then, however, players can still ensure that they secure their spots for when the time comes.
Regardless of which edition or platform you pre-order Modern Warfare 2 on, every digital and physical pre-purchase of the game will include early access to the game's Open Beta.
MW2 can be pre-ordered now for PlayStation 4, PS5, Xbox One, Xbox Series X|S and PC (via Battle.net or Steam).
As leaked weeks ago, just like with previous CODs, there are three editions of Modern Warfare 2 available for pre-order, and on console, a current-gen and next-gen version of the game.
For those who pre-order the game digitally through the PlayStation Store, Microsoft Store, Battle.net or Steam, your account will automatically be registered to participate in Early Access for the Open Beta. When the Early Access period begins, you'll be able to download it immediately.
For those who pre-order a physical edition of the game through a participating retailer, you'll need to use an Early Access Beta code when the time to play rolls around. In most cases, the code will be printed on the retail receipt or sent to you via email on an online receipt. If you don't receive an early access beta code or can't locate it, please contact your retailer. The 13-character Early Access Beta code will be redeemable at callofduty.com/betaredeem.
Ultimately, it will be interesting to see whether or not the MW2 Open Beta will be giving first dibs to players on PlayStation 4 and PS5.
For more on Call of Duty, be sure to check out our other top five lists:
Additionally, feel free to check out our timeline on the history of the Call of Duty franchise!