NBA 2K
How to Increase Street Level in NBA 2K23 MyCareer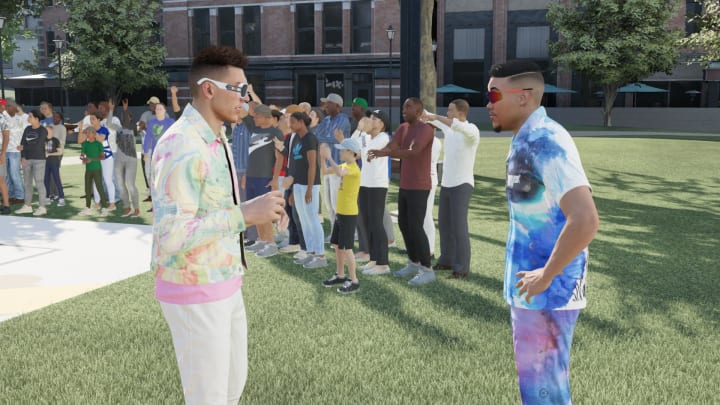 Here's a breakdown of how to increase your Street Brand Attribute Level in NBA 2K23 MyCareer on Next Gen. / 2K, screenshot by DBLTAP
In NBA 2K23 MyCareer on Next Gen, players are once again invited to improve their Personal Brand in order to secure endorsements and shoe deals.
Similar to NBA 2K22 Next Gen's system, 2K23 invites players to work on their Personal Brands off the court and meet certain milestones to impress the company of their choosing. This becomes something emphasized once players progress far enough in the story to activate the "Going National" questline.
Here's a breakdown of how to increase your Street Brand Attribute Level in NBA 2K23 MyCareer on Next Gen.
How to Increase Street Level in NBA 2K23 MyCareer
For those looking to increase their Street Brand Attribute Level in NBA 2K23, the best way to do so is by completing the Daily and Weekly Side Quests that involve playing games at Moss Point, Robert Miles Park and Dreamer Court.
This includes any Kenny Cruz Challenges, Devin Booker Challenges, Streetball with KG, Streetball with T-Mac and Uncle Bobby Challenges.
Unfortunately, they do give out Street Level points in increments of just 25, so it may take a bit of time and effort to get done.
---
For more on NBA 2K23, feel free to check out: