Respawn Devs Say Apex Legends Won't Get Warzone 2.0-Style Sequel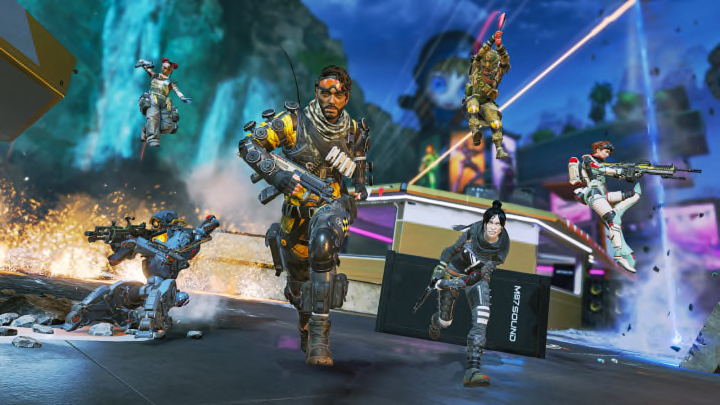 Fans shouldn't hold out for an Apex Legends 2 anytime soon. / Respawn Entertainment
Apex Legends has been around for a few years now, but it seems Respawn isn't set on giving it a Warzone 2.0-style sequel.
With the amount of news and changes happening in the Apex Legends universe, fans have begun wondering what the future holds for the battle royale.  On Jan. 31, Respawn announced their plans to shut down Apex Legends Mobile, less than a year after launch. Service for the game is set to end on May 1, 2023, with all real-money purchases having been disabled already.
Naturally, this generated some concerns over the game's mobile-exclusive Legends, Fade and Rhapsody, but also the future of Apex Legends.
Thankfully, Respawn seem fully committed to supporting Apex for the future, with the developers even hoping that the game enjoys the same longevity as live-service games such as CS:GO and League of Legends.
Some popular battle royales have chosen to preserve their popularity by issuing sequels, such as Call of Duty has done with Warzone 2.0. But it seems Respawn doesn't think the same tactic is right for Apex.
As reported by Dexerto, Senior Design Director Evan Nikolich said that Respawn wants to stick with Apex Legends and that the game will continue to evolve, but not be replaced.
"We're committed to the philosophy of evolving the game," he said, "and we'll keep building on the core game. There's never going to be a sequel, [it] will always be Apex Legends. We react to the community and evolve, and continue to pivot in future seasons, adding new content, new legends too."
With Season 16 set to release next week, it will mark the first time that a new Legend isn't joining the roster. Instead, Respawn have decided to switch things up, literally. All Legends will be receiving adjustments, but also a rework to the Class system that's being called "Remastered Legend Classes."