Warzone Maps Ranked Best to Worst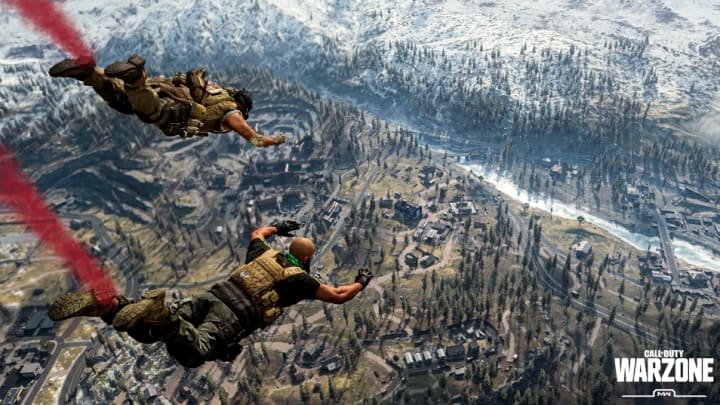 Activision
This Call of Duty: Warzone list is here to break down, reflect and chronicle all five of the maps to ever debut in the history of the popular multiplayer shooter battle royale series.
Of course, the concept of trying to make a list "ranking" the Warzone maps is impossible. However, hopefully, many can agree that at the very least, this order has an argument to be in the conversion at all. Here are all five of the Warzone maps ranked from best to worst, according to DBLTAP.
Warzone Maps Ranked Best to Worst
1.

Verdansk
Verdansk / Photo by Activision
At No. 1 is perhaps no surprise — Verdansk. Whether it's the original Verdansk or Verdansk '84, it feels like it would be disrespectful to put another map in this spot considering the history and sheer amount of special moments that transpired here. Regardless of how confident you feel about the direction of Warzone moving forward, you almost had to have played on Verdansk at least once to get the full Warzone experience.
2.

Rebirth Island
Rebirth Island / Activision
Up next is Rebirth Island, which solidified itself as a strong fan-favorite in both of the games it's appeared in. Although it remains to be seen if Rebirth Island will ultimately make a return in Warzone 2, it is surely clear that there isn't a lack of demand within the community for the devs to make the move.
3.

Al Mazrah
Al Mazrah / Activision
Coming in at the third spot is Al Mazrah, which might ruffle some feathers considering it's still so new. However, regardless of whether you like or dislike the gameplay changes introduced in Warzone 2, it's hard to argue that Infinity Ward hasn't made a good map in Al Mazrah. The POIs are populated with interesting buildings and cover, the looks are aesthetically pleasing and the pacing seems to be just fine.
4.

Fortune's Keep
Fortune's Keep / Image courtesy of Activision
Fortune's Keep comes in at No. 4 as, unfortunately, it did get the short end of the stick. The map was released during the Vanguard-era of Warzone in June 2022, only for it to be vaulted about five months later. Fortune's Keep certainly had its positives, but most probably wouldn't put it over Rebirth Island, and its tenure was arguably too short to have all that great opinions about it.
5.

Caldera
Caldera / Image courtesy of Activision
Lastly, we have to give the final spot to Caldera, which for many, signaled a time in which they either stopped playing Warzone or didn't care as much about it as they used to. Although it did improve over the seasons with each major update, the pacing was awkward from the beginning and there weren't many POIs to get excited about.
---
For more on Call of Duty, be sure to check out our top five lists:
Additionally, feel free to check out our timeline on the history of the Call of Duty franchise!