FIFA
Which FIFA 22 TOTS Swaps Reward Should You Take?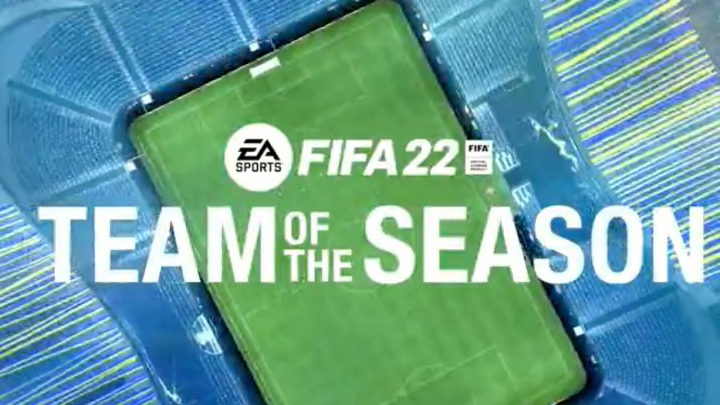 TOTS Swaps 1 Rewards are now available in FIFA 22. / Photo Courtesy of EA Sports
The FIFA 22 TOTS Swaps 1 tokens are now redeemable in SBCs. The Swaps token system allows for players to pick up tokens by completing objectives and SBCs throughout TOTS and exchange them for rewards.
There are a variety of combinations of rewards to choose from, however, here we'll let you know what we think are the best value rewards you can get if you have all available TOTS Swaps tokens.
Which FIFA 22 TOTS Swaps Reward Should You Take?
To begin, there aren't too many reward options that aren't worth the work out in to get your tokens. TOTS this year has been very good so far, with plenty of top-caliber cards from each league to add to your squad. The Icons chosen for TOTS Swaps are good as well, however, since its TOTS, players will likely rather focus on getting the new cards, so we wouldn't spend our hard-earned tokens on Luis Figo or Michael Ballack, especially when they aren't too expensive on the market.
As a reminder, here are all the available TOTS Swap token rewards:
2 tokens: Rare Players Pack
3 tokens: Guaranteed Saudi TOTS Pack
3 tokens: Guaranteed EFL TOTS Pack
3 tokens: Guaranteed Eredivisie TOTS Pack
5 tokens: Guaranteed Community TOTS Pack
5 tokens: Ultimate Pack
7 tokens: Guaranteed Bundesliga TOTS Pack
10 tokens: Guaranteed Premier League TOTS Pack
13 tokens: Premier League/Bundesliga TOTS Player Pick (1 of 3)
15 tokens: 84+ x25 Rare Player Pack
17 tokens: PIM Michael Ballack
19 tokens: Premier League TOTS Player Pick (1 of 3)
22 tokens: PIM Luis Figo
There are 25 tokens available in total for TOTS Swaps 1, with some already expired. The Prime Icon Moments cards are great, but as mentioned before, we're all about the TOTS, so avoid those cards unless you are big fans of Figo or Ballack.
Which TOTS Swaps 1 Rewards to Choose
The Premier League TOTS Player pick is a solid option, and can be paired with the guaranteed EFL; Saudi; Eredivisie; and Community TOTS packs. The Community and Eredivisie guarantees can be very good pairings if you want to get guaranteed TOTS from your Swaps, but if you'd prefer a shot at LaLiga TOTS along your Premier League TOTS Player Pick, the Ultimate Pack is probably your best bet.
The best-valued reward arguably available from the bunch is the 84+ x25 Player Pack, which costs 15 5 tokens. You can have this pack for the insane LaLiga TOTS currently available in packs, or, you can save it for other TOTS like the Ligue 1 or Serie A, or the Ultimate TOTS coming in June. With this reward, you can also still get any of the guaranteed TOTS packs. Here are our five favorite pairings to choose from for the TOTS Swaps.
84+ x25, Premier League Guaranteed TOTS pack
84+ x25, Bundesliga Guaranteed TOTS pack, Guaranteed Eredivisie TOTS pack
Premier League/Bundesliga TOTS Player Pick pack, Premier League Guaranteed TOTS pack, Rare Players Pack
Guaranteed Premier League TOTS, Bundesliga TOTS, Eredivisie TOTS and Community TOTS packs
Premier League Player Pick Pack, Guaranteed Community TOTS pack