Buffed Close-Range Sten Loadout is Meta in Warzone Season 2 Reloaded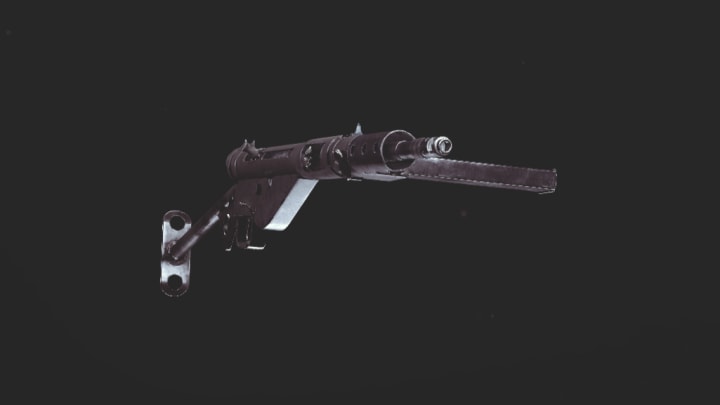 "This thing is a complete monster." / Image courtesy of Ralston Dacanay, Activision
After receiving some love from Raven Software at the start of Warzone Pacific Season 2 Reloaded, it appears a new contender has stepped up to challenge the close-range meta — the Sten SMG.
As detailed in the Season 2 Reloaded patch notes, the Sten has long had a pretty strong combination of stats on paper but was severely limited by its sub-par magazine capacities. Now with the gun having received moderate mag size increases, it appears the Sten has emerged as a fine option for those looking to switch things up.
Breaking it all down in a recent YouTube video eloquently titled, "this Sten class setup hits harder than Will Smith," however, Warzone content creator Metaphor showcased how the Sten is a meta close-range option in Call of Duty: Warzone Pacific Season 2 Reloaded.
"Some guy Tweeted [the loadout] out and the Tweet was doing really well so I was like, 'I might as well try it. Why not?'" Metaphor said in the video. "This thing is a complete monster. You can shoot people from close-to-mid range with this thing and it absolutely beams. It's also got incredible movement as well so if you're stimshot-abusing like I do every game, you're going to have a lot of fun running this weapon."
Ultimately, Metaphor also mentioned that this Sten loadout is likely much better as a secondary option to an assault rifle than a sniper rifle, but players can still make it work regardless.
For those looking to use Metaphor's Sten build, feel free to try out this class setup:
Muzzle: Recoil Booster
Barrel: SA 65mm Rapid
Underbarrel: Carver Foregrip
Magazine: 7.62 Gorenko 36 Round Mags
Ammunition: Lengthened
Optic: SA 32S
Rear Grip: Grooved Grip
Stock: SA 41S Wire
Perk 1: Acrobatic
Perk 2: Quick
For more on Call of Duty, be sure to check out our top five lists:
Additionally, feel free to check out our timeline on the history of the Call of Duty franchise!