Warzone Season 2 Reloaded Sniper Rifle Tier List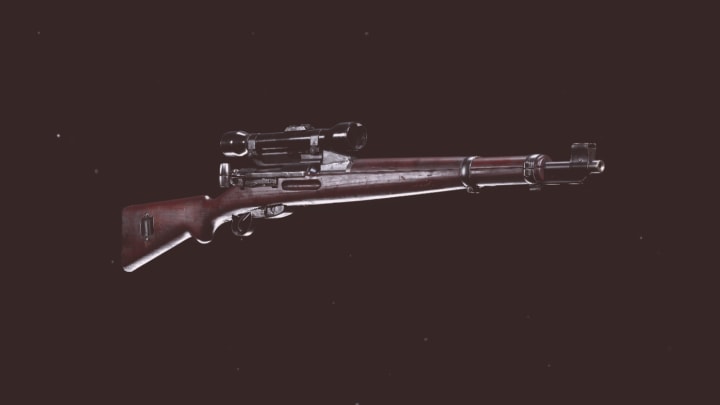 DBLTAP's sniper rifle tier list for Call of Duty: Warzone Pacific, updated for Season 2 Reloaded. / Image courtesy of Ralston Dacanay, Activision
Our Warzone Season 2 Reloaded sniper rifle tier list is here to break down which of the guns are the best to use in Caldera and Rebirth Island with the launch of Raven Software's latest major update.
With the Season 2 Reloaded patch, we didn't get a new sniper rifle, but we did see some changes made to a couple of recently relevant options in the weapon class. As such, here is how the sniper rifles stack up in Call of Duty: Warzone Pacific Season 2 Reloaded.
S Tier
Kar98k (MW) / Photo courtesy of Ralston Dacanay, Activision
Swiss K31
Kar98k (MW)
SP-R 208
Remaining atop the Warzone Pacific sniper rifle summit until further notice is the Swiss K31, Modern Warfare Kar98k and the SP-R 208. While the SP-R 208 is much more of a sleeper compared to the other two, it is as good, if not better than them in the right hands.
A Tier
Kar98k (VG) / Image courtesy of Ralston Dacanay, Activision
In A Tier are two snipers that are perfectly balanced and top-tier viable, but aren't quite as well-rounded as those above.
B Tier
LW3 - Tundra / Image courtesy of Ralston Dacanay, Activision
LW3 - Tundra
HDR
Pelington 703
ZRG 20mm
AX-50
In B Tier are seven options that are solid and remain generally very balanced to use. The AX-50 remains a fairly popular choice despite being one of the oldest tenured weapons in the game, while the rest remain solid options but nothing to write home about.
C Tier
Dragunov / Image courtesy of Ralston Dacanay, Activision
The C Tier includes guns that definitely need a buff in Warzone. As the story remains with semi-automatic snipers in Call of Duty, it's no surprise that the M82, Rytec AMR, and Dragunov all remain at the bottom of the list.
For more on Call of Duty, be sure to check out our top five lists:
Additionally, feel free to check out our timeline on the history of the Call of Duty franchise!