Loba's Heirloom Has Secret Animations in Apex Legends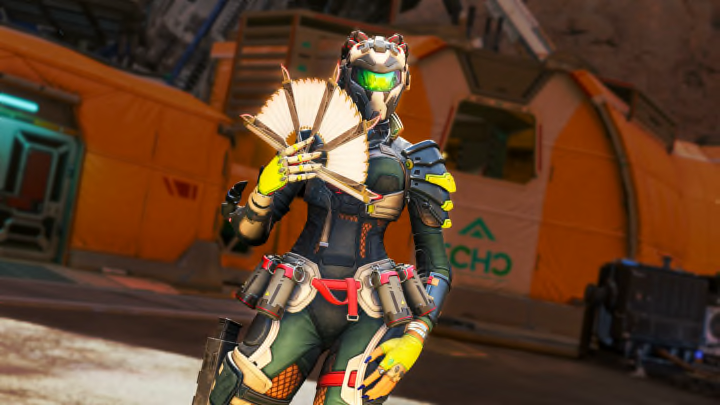 Photo Courtesy of Respawn Entertainment
Apex Legends enthusiast Also Gaming Merchant recently uploaded a video that reveals some secret animations that come with the newly introduced heirloom available for the deadly thief Loba.
Fans of the series are well aware of the extremely rare heirloom cosmetic items in Apex Legends that provide a unique makeover for their melee weapons. It was recently revealed that Loba's heirloom would be obtainable with the launch of Apex Legend's Beast of Prey event beginning on Sept. 20.
How to See Loba's Heirloom New Secret Animations in Action
Loba's Heirloom grants fans of the character a deadly new look for their melee weapon and comes as a part of a set that also gives players a special quip as well as a banner pose. Gamers will be surprised to see that those are not the only quirks granted by this item. Content creator Also Gaming merchant recently found two secret animations that are unique to Loba's Heirloom in two videos that he uploaded to his YouTube channel.
In this video titled,"SECRET APEX LEGENDS LOBA DOOR BREAK ANIMATION!," Also Gaming Merchant showcases Loba's new door break animation which has her pulling out her cane and demolishing the door in front of her.
Subsequently in the aptly titled video, "RARE Loba Heirloom Melee Animation Found!," he shows us how to use a rare melee animation for Loba. According to Also Gaming Merchant, this melee animation can be achieved by sprinting and using your melee weapon. This will trigger an animation in which Loba pulls out Revenant's head and uses it to melee instead of her equipped melee weapon.
Players eagerly looking to see these animations for themselves won't have to wait any longer as the Beast of Prey event has already begun and will last until Oct. 4.