Call of Duty
When Does Fortune's Keep Leave Warzone?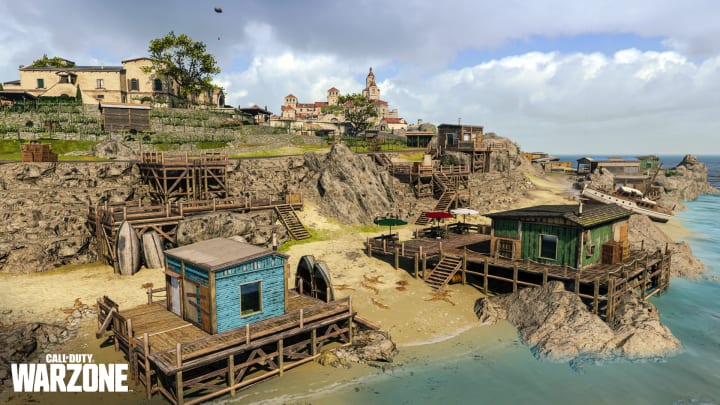 When does Fortune's Keep leave Warzone? / Image courtesy of Activision
When does Fortune's Keep leave Warzone?
Since Fortune's Keep made its debut at the start of Season 4: Mercenaries of Fortune, it's fairly safe to say that the map is a welcome addition, but might not necessarily be superior to fellow Resurgence offering Rebirth Island.
As such, with Season 5 bringing with it a new Playlist calendar with modes that rotate on Mondays through Thursdays, one of the biggest gripes within the community as of late is that Rebirth Island won't be available entirely on certain days. Here's a breakdown of whether or not the same can be said for Fortune's Keep.
When Does Fortune's Keep Leave Warzone?
In terms of Fortune's Keep leaving Warzone entirely (e.g. Verdansk), that is almost entirely out of the question since Season 5 is confirmed to be the last one ever for the game.
As far as Playlist updates removing Fortune's Keep, the fact of the matter is its place in the rotation is firmly in place as well, unlike with Rebirth Island.
Warzone Season 5 Playlists / Image courtesy of Activision
Throughout Season 5, and for the foreseeable future, the Fortune's Keep Resurgence playlists will be available in all varieties.
This is a change of pace from Season 4 as Raven Software would scale Fortune's Keep down to just Quads at times to make room for all of the Rebirth Island lobbies.
Ultimately, it will be interesting to see if Raven goes back to that sort of system once its daily Playlist rotations system concludes around Sept. 21.
---
For more on Call of Duty, be sure to check out our top five lists:
Additionally, feel free to check out our timeline on the history of the Call of Duty franchise!