Call of Duty
Warzone Assault Rifle Tier List September 2022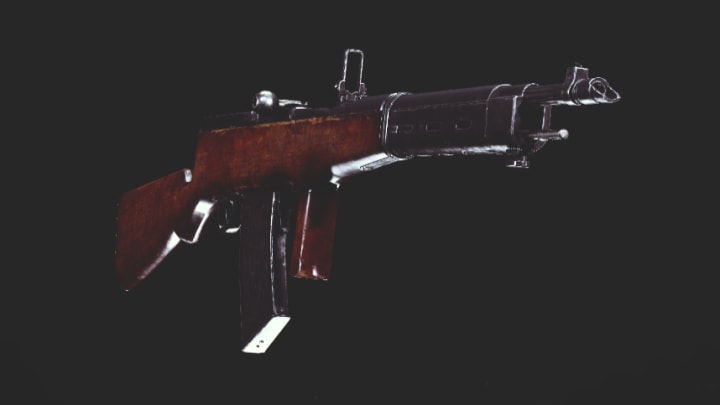 DBLTAP's assault rifle tier list for Call of Duty: Warzone Season 5, updated for September 2022. / Image courtesy of Ralston Dacanay, Activision
Our Warzone assault rifle tier list for September 2022 is here to go over which of the guns are the best to use now that the new meta has settled down a bit once again after the launch of Raven Software's latest major balancing update.
Since the initial Season 5 patch, Warzone players almost surprisingly haven't seen any weapon nerfs and buffs made just yet. However, that's not to say that the meta still isn't continuing to evolve. As such, here is how the assault rifles stack up in Call of Duty: Warzone Season 5 in September 2022.
September 2022 Warzone Assault Rifle Rankings
S Tier
Grau 5.56 / Image courtesy of Ralston Dacanay, Activision
In the S Tier are 12 ARs that have proven to be key parts of the meta in Season 5. Especially after the nerfs to the SVT-40 PU Scope 3-6x optic, there are certainly several options that players can use for their main AR. For sniper support, look no further than the Volk, which should be a perfect option when paired with the newly buffed snipers. Meanwhile, the Nikita AVT, KG M40, Vargo 52, STG44, Cooper Carbine, Kilo 141, AS44, Vargo-S and M13 should remain to be strong options as well.
A Tier
AK-47 (BOCW) / Image courtesy of Ralston Dacanay, Activision
In A Tier are a wide variety of options that are top-tier viable and remain generally balanced to use in Warzone. Essentially, these ARs are sitting right outside of the main meta, but are still able to get the job done and allow you to be competitive.
B Tier
EX1 / Image courtesy of Activision/Screenshot: Ralston Dacanay
These weapons in B Tier remain viable, but could still use a slight buff in order for more players to seriously consider using them. Unfortunately, this is where the fun stops. These ARs aren't as popular, nor as statistically sound compared to the guns above. After initially turning heads with its laser rifle properties, the EX1 does seem like more of a casual, gimmick gun rather than a melt machine.
C Tier
FR 5.56 / Photo courtesy of Ralston Dacanay, Activision
FR 5.56
AK-47 (MW)
FN Scar 17
Whether it's for long-range or sniper support, these C Tier rifles are still not close to having a place in the meta and definitely need some buffs in Warzone.
---
For more on Call of Duty, be sure to check out our top five lists:
Additionally, feel free to check out our timeline on the history of the Call of Duty franchise!