Call of Duty
Warzone Pacific Season 3 Sniper Rifle Tier List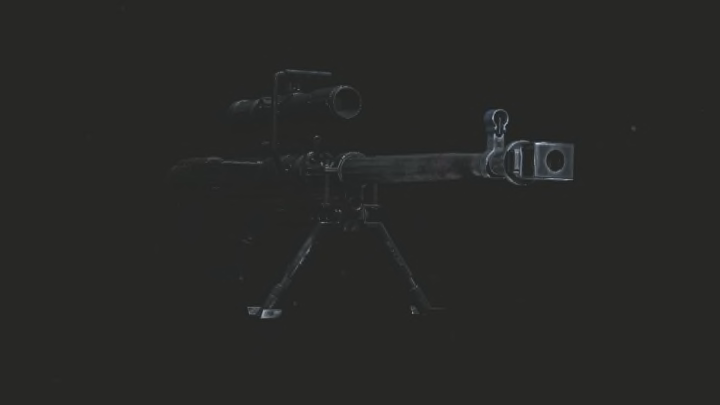 DBLTAP's sniper rifle tier list for Call of Duty: Warzone Pacific, updated for Season 3. / Image courtesy of Ralston Dacanay, Activision
Our Warzone Season 3 sniper rifle tier list is here to break down which of the guns are the best to use in Caldera and Rebirth Island with the launch of Raven Software's latest major update.
With the Season 3 patch, we didn't get a new sniper rifle, but we did see Raven deliver some "meta shifting" changes, as promised, to the weapon class. As such, here is how the sniper rifles stack up in Call of Duty: Warzone Pacific Season 3.
Warzone Pacific Season 3 Sniper Rifle Rankings
S Tier
ZRG 20mm / Image courtesy of Ralston Dacanay, Activision
It appears the time has finally come. The sniper rifle meta has officially been reworked in Season 3 as snipers may now use damage ranges as a defining characteristic of their one-shot potential, meaning the lighter and quicker ones will no longer be able to one-shot players at all ranges. As such, perhaps remaining atop the Warzone Pacific sniper rifle summit until further notice is the ZRG 20mm, which appears the best sniper to use for those looking to still simply one-shot heads. Meanwhile, the Modern Warfare Kar98k's supreme handling makes it perhaps still a superb option as long as you are playing within its maximum damage range.
A Tier
AX-50 / Image courtesy of Ralston Dacanay, Activision
In A Tier are six snipers that appear to be primed to make an impact on the meta this season. The AX-50 is perhaps the biggest winner of the bunch, reclaiming some of its appeal from the early Verdansk days as a decently handling sniper that can one-shot to the head at any range. Meanwhile, the SP-R 208 and the Swiss K31 have taken some pretty substantial hits now that they don't one shot to the head at all ranges, yet aren't as light as the Modern Warfare Kar98k.
B Tier
3-Line Rifle / Image courtesy of Ralston Dacanay, Activision
In B Tier are two options that should be solid and remain generally very balanced to use. The 3-Line Rifle will still be able to one-shot players at any range as well as received some buffs in a handful of minor areas, while the Pelington 703 will be a bit of a mediocre alternative to the LW3 - Tundra.
C Tier
Dragunov / Image courtesy of Ralston Dacanay, Activision
The C Tier includes guns that definitely need a buff in Warzone. As the story remains with semi-automatic snipers in Call of Duty, it's no surprise that the M82, Rytec AMR, and Dragunov all remain at the bottom of the list as they still cannot one-shot players, as well as received further minor nerfs for some reason.
For more on Call of Duty, be sure to check out our top five lists:
Additionally, feel free to check out our timeline on the history of the Call of Duty franchise!