Call of Duty
Warzone July 14 Update: Full Patch Notes Detailed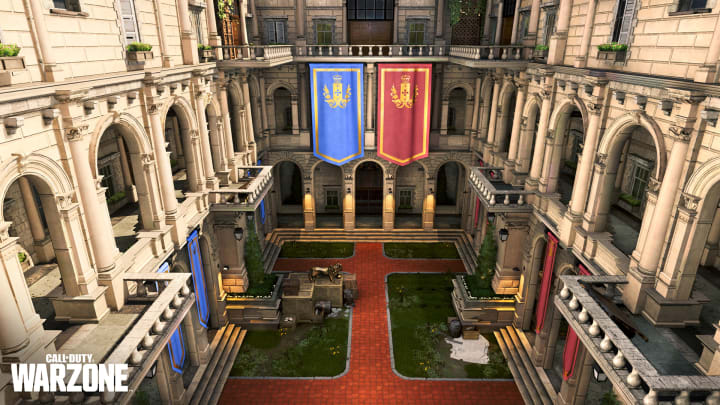 Here's a breakdown of the July 14 patch notes for Call of Duty: Warzone Season 4. / Image courtesy of Activision
Raven Software has released its latest update for Call of Duty: Warzone in Season 4, fixing several bugs.
As has been the case for quite some time, Warzone has perhaps the live-service game that receives the most updates per week, with this small patch being no exception. Here's a breakdown of the July 14 patch notes for Call of Duty: Warzone Season 4.
Warzone Season 4 July 14 Patch Notes
Here are the official adjustments Raven has made in this patch:
Bug Fixes
Fixed more collision issues with various elements across Fortune's Keep allowing Players to exploit/peek/shoot through them.
Fixed an issue where an empty Loadout Drop would spawn when digging for buried treasure.
Fixed an issue where AI enemies would target a Trophy System when it was placed near them.
Ultimately, with there being two other updates released in the past week, on July 7 and July 13, it's perhaps no surprise that this patch is on the lighter side.
These three bug fixes are still important, however, especially with the one fixing buried treasure.
On Fortune's Keep, one of the fun Easter Eggs that players can discover is that of the shovel mechanic in Fortune's Keep.
Around the map, including Graveyard and Smuggler's Cove, there will be shovels for players to pick up.
They can be used to dig up the small sand mounds that prop up, usually along the beaches of the island, to nab some nice buried treasure loot for free.
Aside from these changes, it appears players will have to wait a bit longer for Raven to address other pending matters, such as Radar Jammer drop rates, sniper rifle balancing, loadout drop selection, NZ-41 nerfs and the Stim glitch.
---
For more on Call of Duty, be sure to check out our top five lists:
Additionally, feel free to check out our timeline on the history of the Call of Duty franchise!