Warzone Assault Rifle Tier List June 2022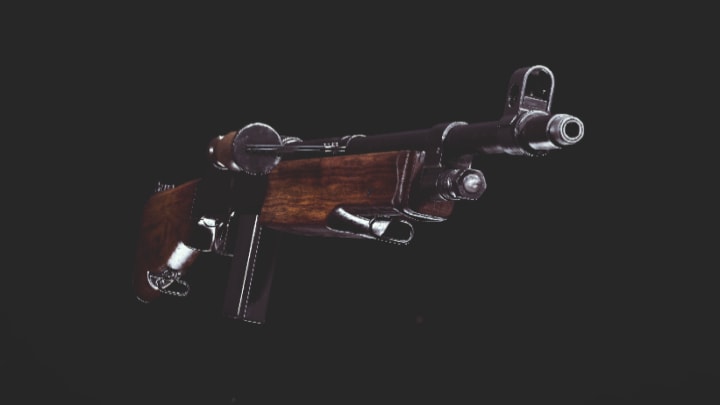 DBLTAP's assault rifle tier list for Call of Duty: Warzone Season 3 Reloaded, updated for June 2022. / Image courtesy of Ralston Dacanay, Activision
Our Warzone assault rifle tier list for June 2022 is here to go over which of the guns are the best to use now that the new meta has settled down a bit once again after the launch ofRaven Software's latest balancing update.
Since the initial Season 3 Reloaded patch, Warzone has seen two of the most important ARs in the current meta receive some adjustments. As such, here is how the assault rifles stack up in Call of Duty: Warzone Season 3 Reloaded in June 2022.
June 2022 Warzone Assault Rifle Rankings
S Tier
STG44 / Photo courtesy of Ralston Dacanay, Activision
In the S Tier are 10 ARs that remain to be key parts of the meta in Season 3 Reloaded. After slightly nerfing the STG44 and drastically buffing the NZ-41, there are now two main contenders for the best long-range option in Warzone. Carrying on the torch for the Black Ops Cold War options, the newly buffed Vargo 52 functions like the pre-nerf XM4, but is even easier to use. The Volk, AS44, Cooper Carbine and Nikita AVT are the best AR sniper support options in the game. Meanwhile, the Automaton and XM4 have still translated to high K/D ratios for those using them so feel free to keep rolling them out in your loadouts.
A Tier
Kilo 141 / Image courtesy of Ralston Dacanay, Activision
In A Tier are a wide variety of options that are top tier viable and remain generally very balanced to use in Warzone. Essentially, these ARs are sitting right outside of the main meta, but are still able to get the job done and allow you to be competitive. The Groza and Grav would be more popular sniper support options if it weren't for the S-Tier options above.
B Tier
CR-56 AMAX / Image courtesy of Ralston Dacanay, Activision
These weapons in B Tier remain viable, but could still use a slight buff in order for more players to seriously consider using them. Ultimately, some of these are fairly popular still, but just aren't as statistically sound compared to the guns above.
C Tier
AK-47 (MW) / Image courtesy of Ralston Dacanay, Activisoin
FR 5.56
AK-47 (MW)
FN Scar 17
Whether it's as a long-range or sniper support option, these C Tier rifles are not close to having a place in the meta and definitely need some buffs in Warzone.
For more on Call of Duty, be sure to check out our top five lists:
Additionally, feel free to check out our timeline on the history of the Call of Duty franchise!